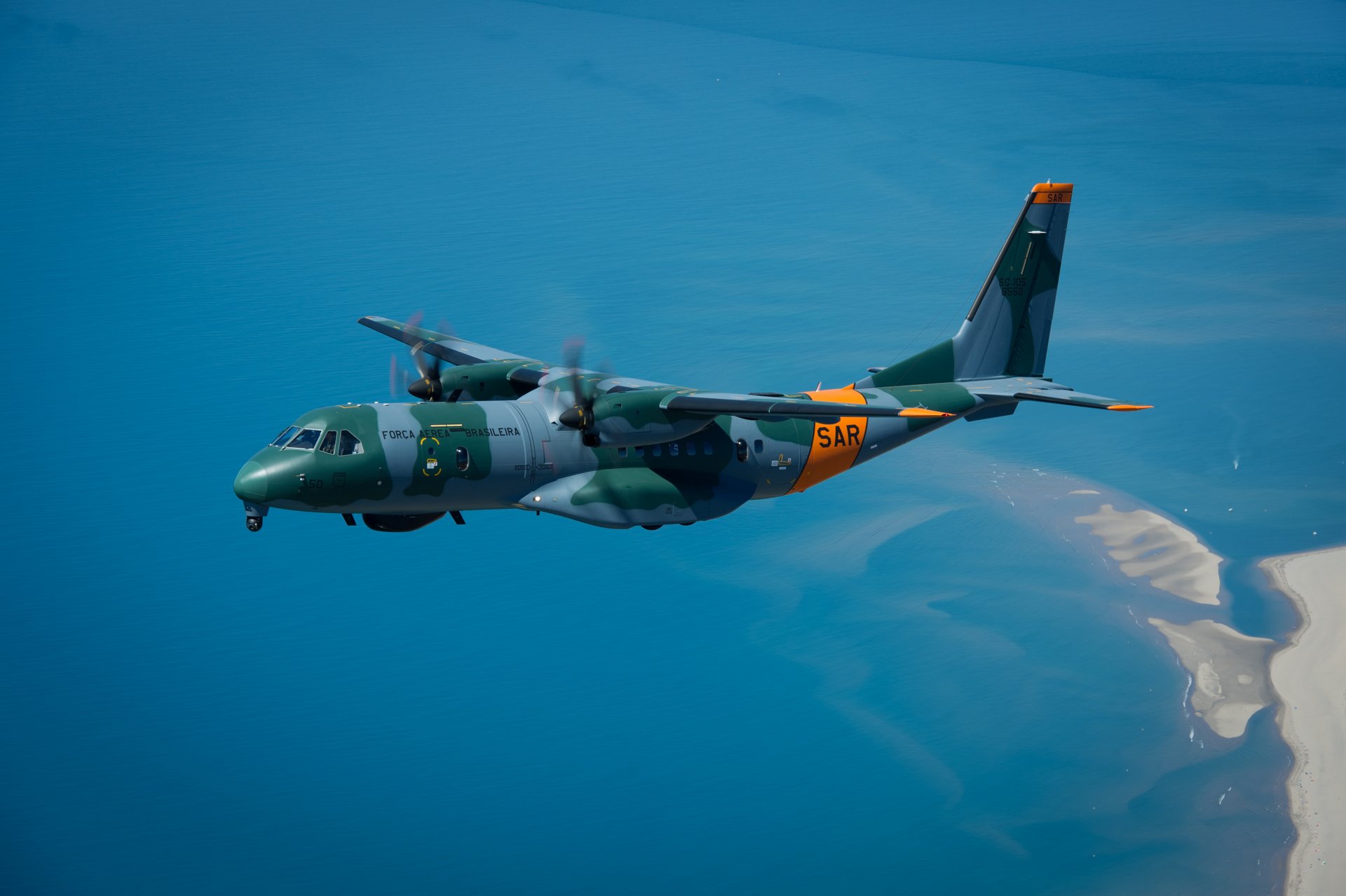 In a market strewn with the debris of failed Airbus campaigns for lucrative Indian defence contracts, the European giant is sniffing its first — and much-needed — win in a country that every senior company executive describes, always with a wry chuckle, as 'not easy'. The leadership at Airbus Defence said this week that despite prolonged delays, the Indian MoD was likely to soon sign a $2 billion deal for 56 C295 transport aircraft, 40 of which will be built in India by Airbus's joint venture with the Tata Group. The first 16 will be built at an Airbus Defence & Space facility in Seville, Spain.
In the wake of fresh optimism that contract signature could be on the horizon is a graveyard of campaigns that Airbus has either lost — or won, only to see the contest aborted by the Indian government at the last minute. This includes two separate flight refuelling tanker contests, three separate light utility helicopter contests and a nail-biting campaign to sell naval multirole helicopters. Seeking to replace the Indian Air Force's HS748 Avros with new generation C295 transport aircraft is now front and centre in Airbus's India effort.
"The Avro-replacement with the C295 is such a convincing story, so I'm surprised it has taken so long. But I think we're on track to conclude the contract soon," says Airbus Defence & Space CEO Dirk Hoke. "It's not easy, and yes, it has taken a lot of time. We talk about campaigns that have been on for more than a decade. But yes, I believe they will happen — especially the Avro-replacement contract [for the C295]. It's super important for us and India because it's a real Make in India project in the true sense."
Hoke was speaking to a group of international journalists during a briefing as part of the Airbus Trade Media Briefing 2019 in Manching, Germany.
The Indian Air Force received an MoD go-ahead to scout for a replacement for its vintage Avro transports in 2012. In 2014, despite tenders sent to several companies, including Lockheed-Martin, Saab, Alenia Aeronautica, Ilyushin and Embraer, the only incoming bid was from the Airbus-Tata partnership, proposing the C295. Negotiations began between the Indian MoD and Airbus-Tata in early 2017, but are understood to have slowed entirely on the issue of cost, a serious stumbling block amidst squeezed budgets. Earlier concerns about a 'single tender' contracting process were overruled recognising that no other vendors had bids to send on the Indian specifications. By this time, the Indian Coast Guard had also expressed interest in a small fleet of C295s rigged for near-shore maritime missions.
Anticipating an imminent C295 production line in India, India's DRDO has also envisaged an airborne early warning platform around the aircraft type — seen for the first time at the Aero India show in Bengaluru earlier this year, in addition the Multimission Maritime Aircraft (MMMA) that it is developing for the Coast Guard requirement.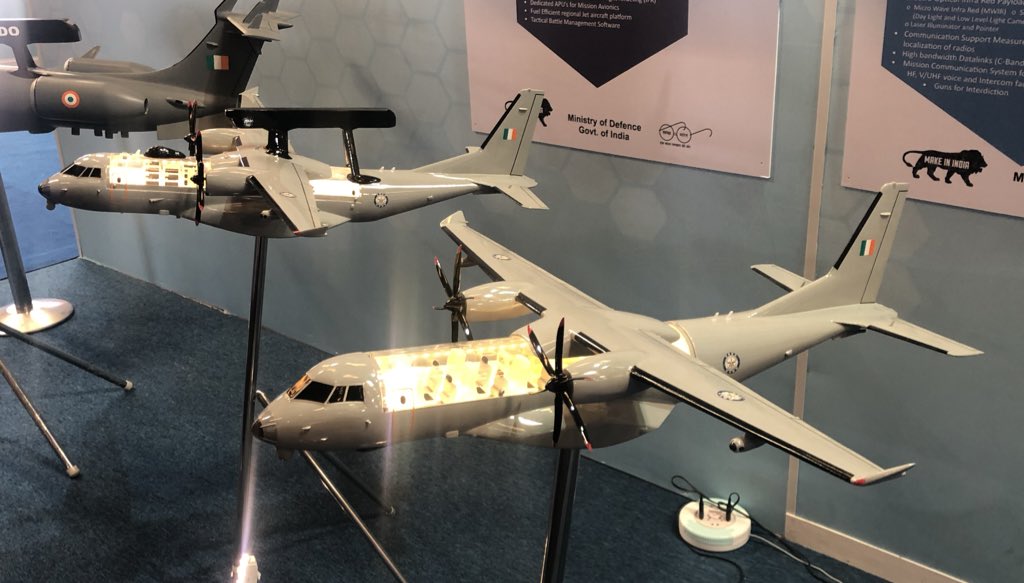 "The market in India is much bigger than 56 — we think there's a market for 150 and beyond, and then there's export," says Hoke.
In an unexpected twist last year, India's Hindustan Aeronautics Ltd (HAL), which license built Avros back in the day, made an unsolicited offer to upgrade the IAF's Avros with new engines and avionics. This was widely seen as HAL's bid to stay in the game, especially since the Avro-replacement had been designed upwards to build capacity in India's private sector, and not add to HAL's military airframing monopoly in India. Sources indicate HAL's offer has since evaporated after it was found to be far from feasible by the Indian Air Force. This was mostly due to requirements for a militarised transport with a rear ramp and other features, unlike the more commercial aircraft-style build of the Avro. HAL's irritation with the Avro replacement program has been manifest from the start. It didn't help that the program accelerated the end of the proposed joint Multirole Transport Aircraft (MTA) program between HAL and Russia's Ilyushin to develop a new, modified version of the Il-214 twin jet.
With those hiccups behind it, Airbus and Hoke hope the decks stand cleared for a decision. They also, importantly, make the effort to emphasise the Make in India core of the program — literally the vitality of why negotiations haven't simply decayed as they have so many times in the past.
The Indian Air Force operates a mix of C-17 Globemaster III, C-130J, upgraded An-32, Avro and Do-228 transports. It is hoping for the C295 not just to replace the Avros, but augment and progressively replace the An-32 as well. Earlier this year, MBDA revealed it had egged on the C295 program by proposing a possible MARTE ER anti-ship missile fit for the aircraft.
"The offering of the C295 is a perfect offering for the market and customer and strong benefit for society," says Hoke, who took over as chief Airbus's defence business in 2016. "We are creating the basis for a real aerospace ecosystem in India. This will be the first aircraft of its kind fully built in India. And it isn't an aircraft that is at the end of its life."
"It has taken a while, but I'm an optimist," Alberto Gutierrez, head of military aircraft at Airbus Defence & Space tells Livefist. "I was in India last week for meetings, and I can tell you I'm feeling quite optimistic."
Asked why things have remained stalled for nearly three years after negotiations reached the final lap, Gutierrez says, "The reason why it's taking so long, better to ask the Government of India. We've supplied all the data we were asked for. I understand the process takes a while. The last election in India didn't help in speeding up the process. I know first hand that all the administrative processes have been fulfilled. We are moving towards a final decision. Nothing can make us believe the contract isn't going to happen."
It isn't surprising that Airbus is hoping heavily for the Avro-replacement program to be the door-opener it needs in a rich defence market that has been a consistent disappointment thus far. Not only is the C295 package the only one on offer to replace the old Avro fleet, but is a far more substantive, layered program than the direct supply defence contracts Airbus has largely vied for in the past. Airbus hopes that a compelling package on the shoulders of a trusty conglomerate like the Tatas, could provide a desperately needed foot in the door.
To be sure, the choice to partner with an Indian firm isn't a choice at all — the structure of India's new procurement policy demands it. But it also provides Airbus with the chance to step away from an erstwhile commercial procurement dynamic that wore nasty last-minute surprises almost like a badge of honour, leaving in its wake leagues of executives and procurement campaigns with nothing but the aftershocks of unexpected decisions amidst a near-total lack of transparency.
Sister firm Airbus Helicopters has similarly tied up with India's reputed Mahindra Group to offer to build the H135M and H225M Caracal in India in response to large Indian Navy requirements for 111 shipboard utility and medium multirole helicopters respectively.