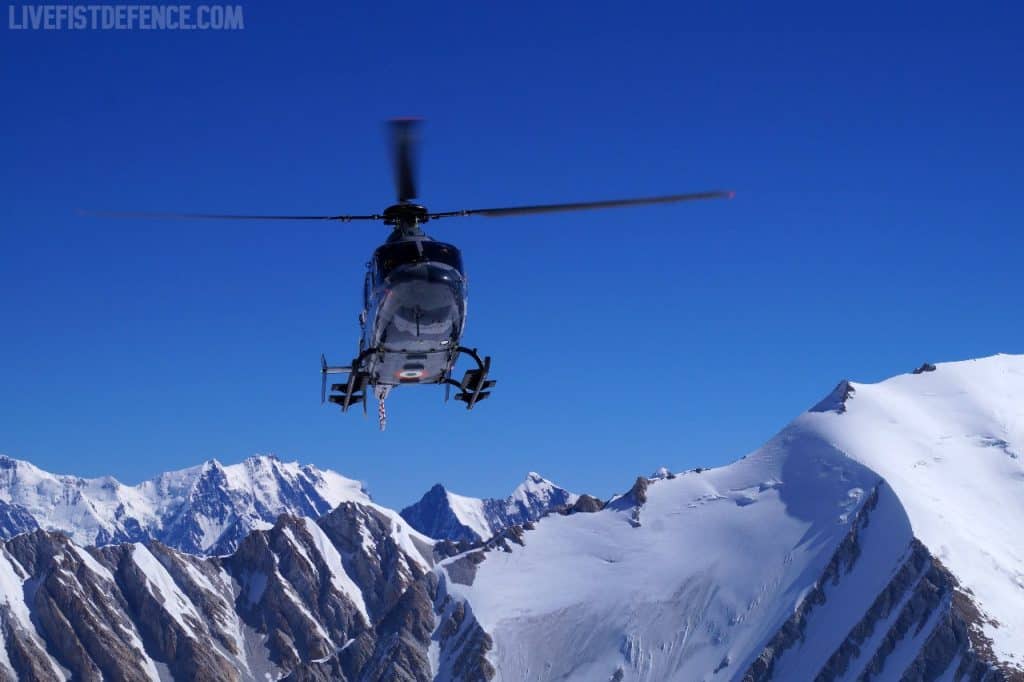 India's homegrown Light Utility Helicopter has once again successfully proven performance at the world's highest helipads on India's Siachen Glacier, captured in these images made available to Livefist. The latest round of tests, understood to be centred around tweaks to the platform's tail rotor, were conducted jointly by the Indian Army and Indian Air Force, the two services that will potentially operate over 200 of this HAL-developed helicopter type.
The successful demonstrations in Ladakh and Siachen in the last few weeks came just before India's MoD today cleared decks for the procurement of a dozen of these helicopters for the Army and IAF. While 12 airframes is a minuscule number compared to the kind of order support the program will need to push forward, it is also true that HAL has allocated full resources behind the test and limited manufacture program, ready to push out large numbers of these helicopters as orders expand. While the small numbers ordered are an understandable cause for consternation, the LUH's place in the IAF and Army in large numbers stands assured.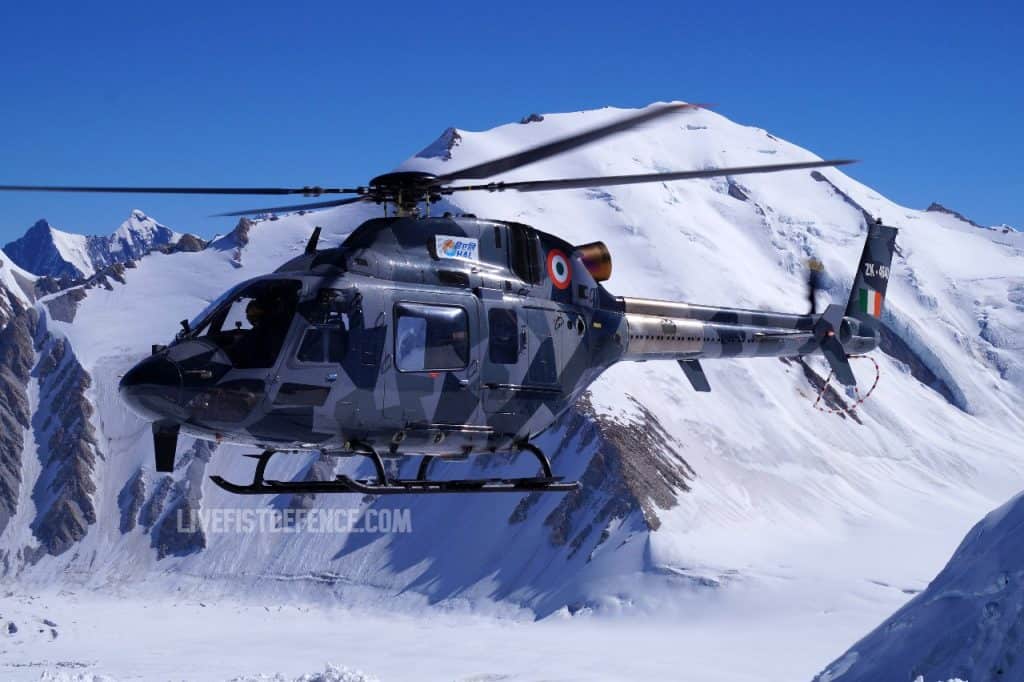 The latest round of high altitude trials saw Army Aviation Corps Director General Lt Gen AK Suri arrive in Ladakh to give the LUH a spin. The mission was seen as a major boost of confidence in the platform, and served as something of a precursor to the decks that were formally cleared by the MoD on the program today.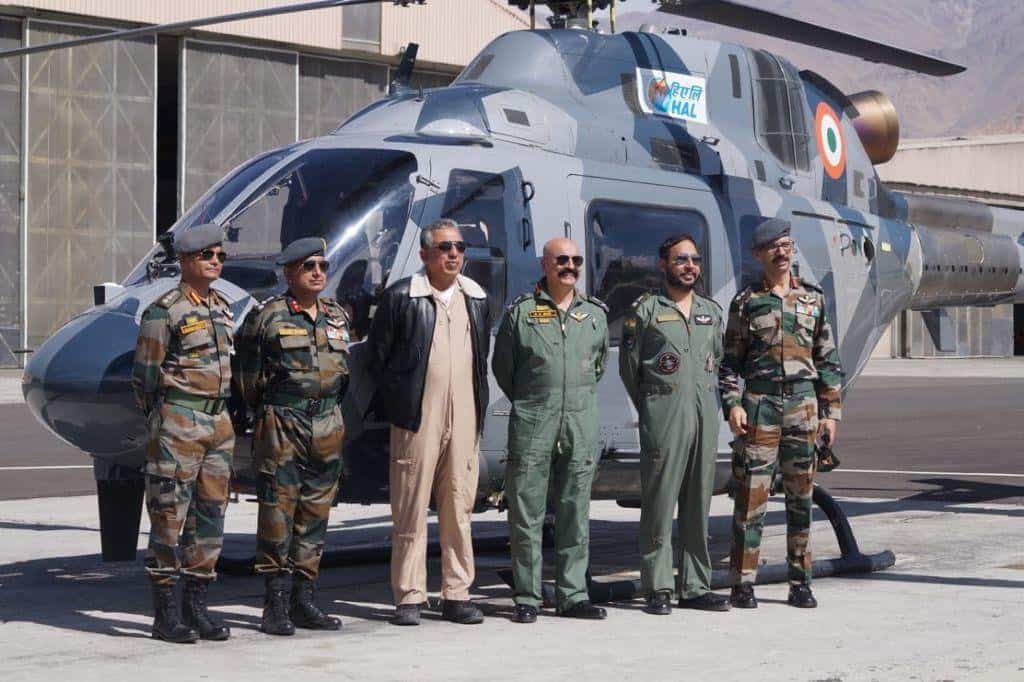 Purpose built for high altitude operations as a replacement for the Indian military's old Cheetah and Chetak helicopters, LUH prototypes have become visibly comfortable at the super high altitudes that will become home terrain for them. Livefist has closely tracked progress on the LUH program, including its deployment to Ladakh and the Siachen Glacier last year, months after the India-China military standoff in Ladakh began:
The LUH's recent successes also amplify questions on the so-far stalled India-Russia joint venture effort to build 200 Ka-226T Sergei helicopters to meet the Indian military's immediate light utility helicopter requirements. After a meandering selection process, in Dec 2015, India & Russia decided to jointly produce 200 Ka-226T helos to replace the Cheetahs & Chetaks flying with the Indian Army & IAF. Six years on, workshare issues haven't even been sorted out yet, with production still a way off at an identified facility near Bengaluru in South India. There is reason to believe that the Indo-Russian joint venture between HAL and Rostec could move forward in the coming months, though HAL's successes with it's own LUH throw up a fascinating situation. Would HAL even want to continue with a joint venture deal — one in which it has deep workshare grievances with the hardballing Russians — rather than use its own LUH's maturing status to garner a greater share of the over 400 helicopters required in the light utility category.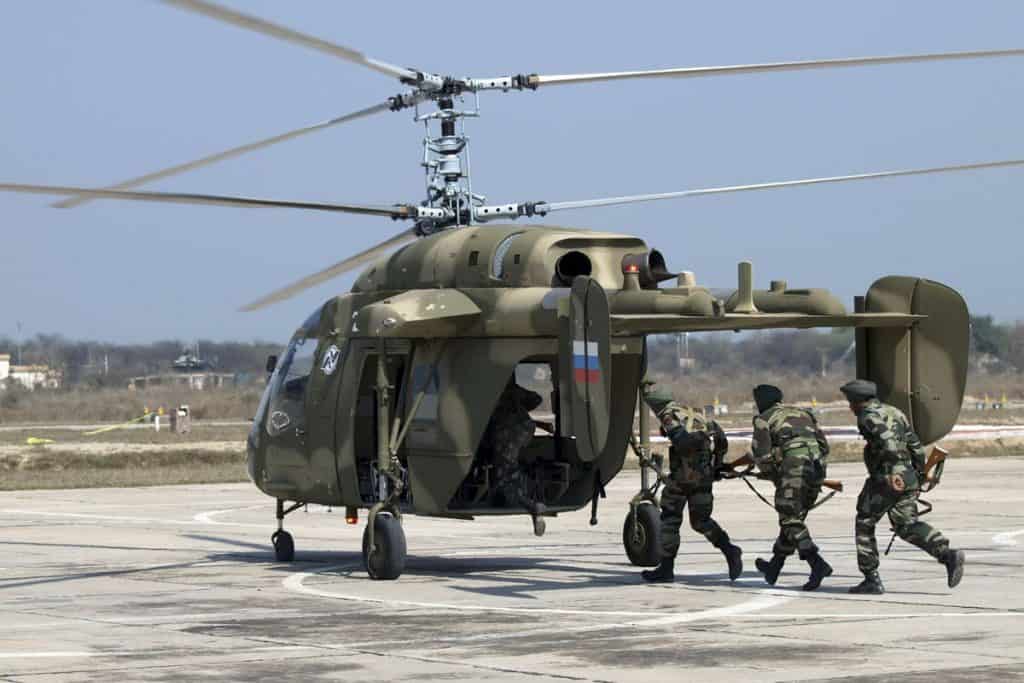 Livefist founder Shiv Aroor also hosted a special report recently putting the spotlight on India's so-far fruitless effort to replace old light utility helicopters. The fresh onus emerged following the deaths of two young Indian Army Aviation pilots in a Cheetah crash in the northern union territory of Jammu & Kashmir. You can watch that full show here:
Amidst the standoff with China, Ladakh has become an even more hallowed proving ground for Indian helicopters. Like the LUH, HAL's Light Combat Helicopters (LCH) have also been deployed, virtually in operational mode, in Ladakh since last year. You can read about that here:
And you can watch our video of the LCH in operations in Ladakh here: