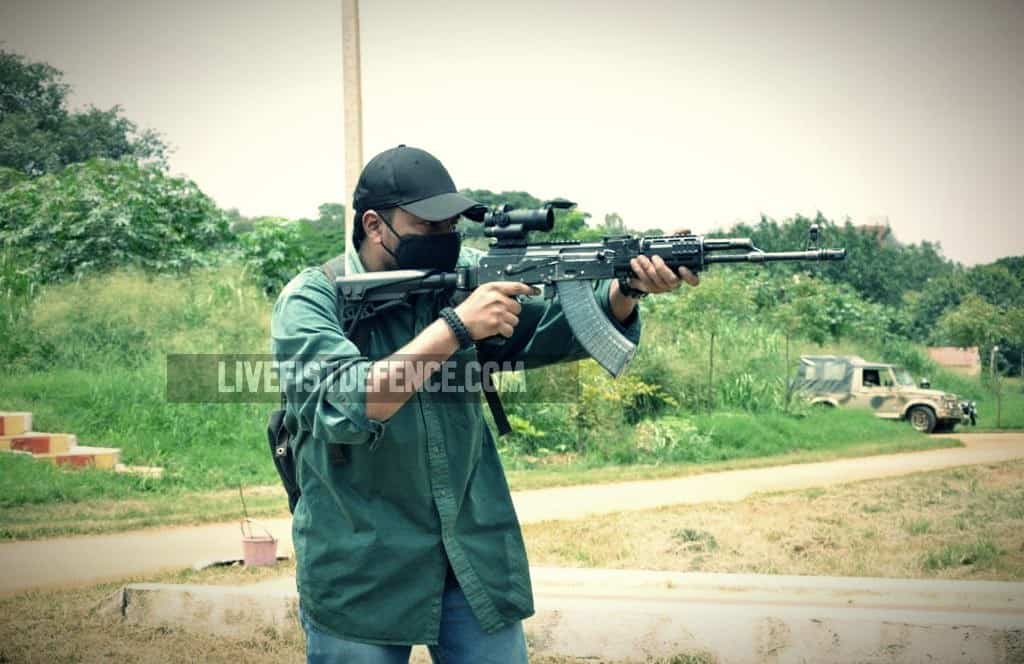 Indian firearms firm SSS Defence has won a tiny but enormously significant deal with the Indian Army to upgrade a limited number of AK-47 frontline assault rifles. The SOPMOD (Special Operations Peculiar Modification) package demonstrated and tested with an Indian Army Para Special Forces unit under the South Western Command was seen to be superior to a rival package offered by Israeli form FAB Defense, a company that has done plenty of previous firearm upgrade work for the Indian military.
In a detailed report on SSS Defence last year, Livefist had reported that the AK-47 upgrade package involves the integration of a rugged dust cover that fits without any external locking mechanism, a new tactical buttstock, a new gas tube, quad rail fore-end and a flash suppressor. This allows an optic to be mounted along the full length rail along with an under-barrel grenade launcher (UBGL) on the bottom rail. According to SSS Defence, the package lowers recoil significantly and reduces the classic 'pull up to the right' traditional to the AK system. You can read that detailed report here.
The Indian Army's Special Forces units use a mix of frontline assault weapons, including M4A1s, TAR-21s and other rifles. The limited contract awarded to SSS Defence will likely expand into a larger contract for the large numbers of Kalashnikov rifles in service.
Minuscule it may be compared to the high value contracts that the Indian military hands out with alacrity, it is difficult to overstate the significance of today's contract award. The Indian Army's firearms after-market has been dominated by foreign firms, despite a handful of Indian firms proving over the years that they have the expertise to improve weapons with in-house additions and technologies. Not before today has an Indian firm even been allowed to demonstrate its firearms tech in any format that has an order at the end of the tunnel. Demos have been restricted to the fingering of mock-ups at defence trade shows, with promises of procedural follow-up that never come to pass. Companies like SSS Defence have expanded substantially beyond providing upgrade packages for existing weaponry and even designed their very own cleansheet battlefield firearms.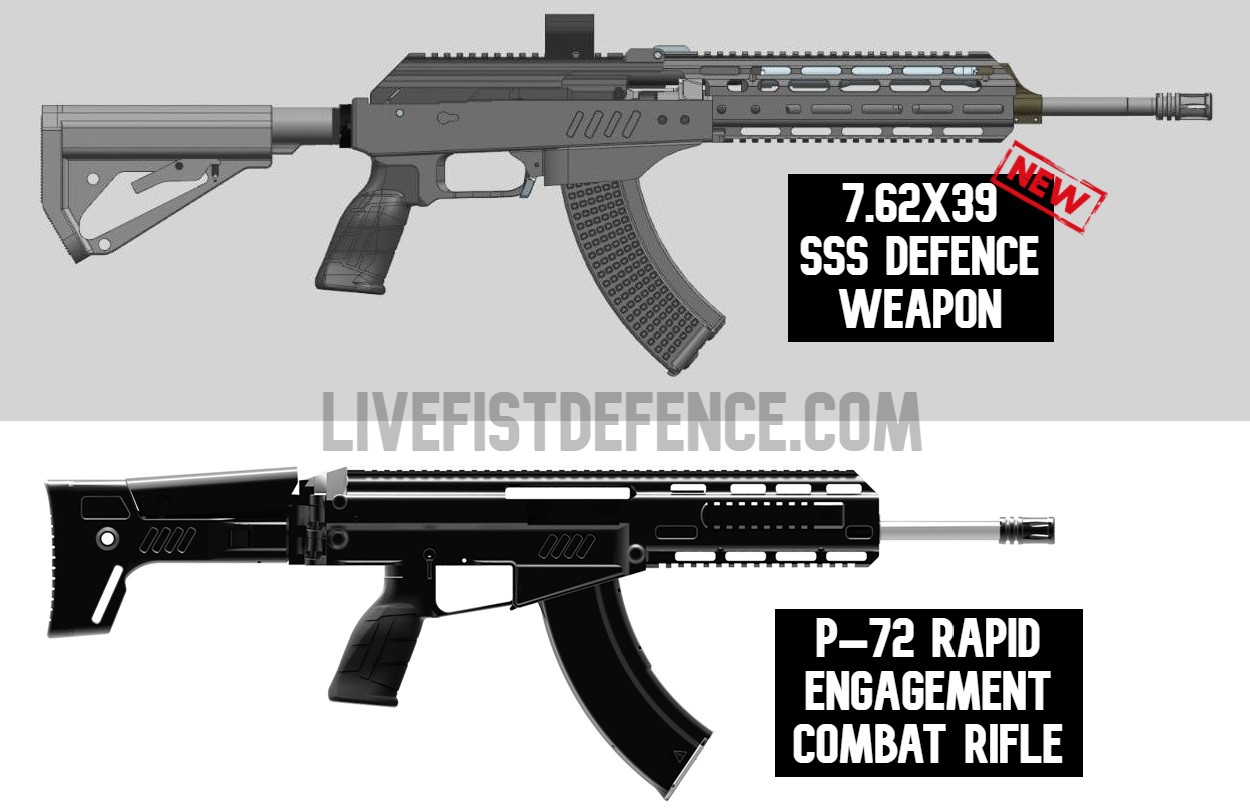 Livefist's Shiv Aroor sat down with SSS Defence founder Vivek Krishnan last year right around the time that the company's AK-47 SOPMOD was being tested by the Indian Army. The video conversation below has video footage and insight into the offer and how things have now reached contract award.
The AK-47 upgrade effort is part of a typically clunky constellation of efforts to upgun the Indian Army's infantry units. India's plans to set up a joint venture with Russia's Kalashnikov to build over 700,000 AK-203 assault rifles at a greenfield facility in north India has been stalled for over three years, though there may be reason to believe that a breakthrough is afoot. With Uttar Pradesh, the state housing the facility, headed into Assembly elections in a few months, it is likely that an end to the impasse is being saved up for a major election-time government announcement. A pronounced thrust on local defence manufacture in Uttar Pradesh in recent months also sets the stage for a possible announcement.
Livefist visited Kalashnikov's Moscow offices in 2019:
The Indian Army's frontline assault weapon landscape has bristled with activity in the last two years, providing the familiar troubled waters that end in large contract awards to foreign firms. In 2020, UAE firm Caracal was declared winner in a lucrative deal to supply over 90,000 battlefield carbines (the CAR 816), though the deal never went through. We detailed the Caracal win and abort here. We also have a video charting the course of India's deeply troubled quest for carbines:
Amidst the turbulence over firearms, the biggest gainer has been U.S. firm Sig Sauer Inc., which has in the last two years been contracted to supply over 1,40,000 SIG 716 rifles to the Indian Army in two separate contracts. We detailed both those deals here.
And while India's SSS Defence has managed to edge out a well-worn Israeli contender, Israel continues to reap big from India's continuing need for firearms. Last year, Israeli Weapon Industries (IWI) was awarded a deal to supply over 16,000 Negev NG7 light machineguns, deliveries of which have already begun in large quantities.
While SSS Defence's toe in the door of the Indian firearms aftermarket is still very small, it signals that the Indian Army is finally ready to test indigenous weapons technology for frontline use, and represents the latest in a slow by steady raft of similar recent decisions, including contracts to Indian firms for surveillance drones, swarm drones, cargo drones, loitering munitions and more.