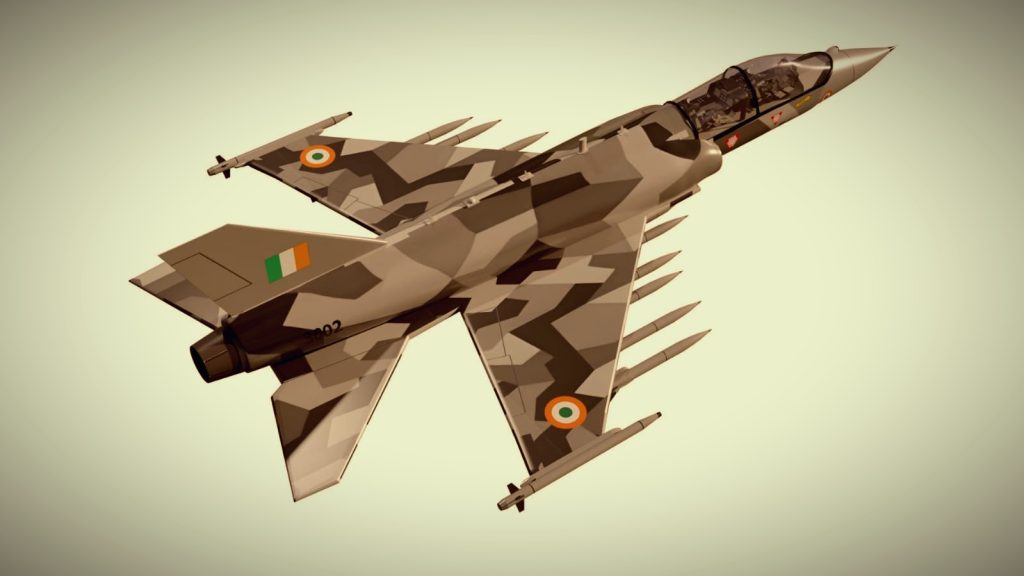 A brand new Indian supersonic jet trainer is all set to be unveiled by India's state-owned Hindustan Aeronautics Ltd (HAL) at the upcoming Aero India 2023 show in Bengaluru. A handful of concept art pieces released by HAL today for the first time define a program that has looped through a series of names and definitions over the years.
A derivative of the LCA Tejas, but sporting clear pickings from a series of programs, the HLFT-42 will be single-engine supersonic trainer platform intended to plug a perceived gap between subsonic jet training which IAF pilots go through with Hawk-132 trainer and fast jet training on actual frontline fighter platforms like MiG-21 and Su-30 MKIs. The program, internally funded by HAL, will position itself as a major cost-saver for IAF pilot training, negating the need for expensive airframe hours spent on frontline war assets.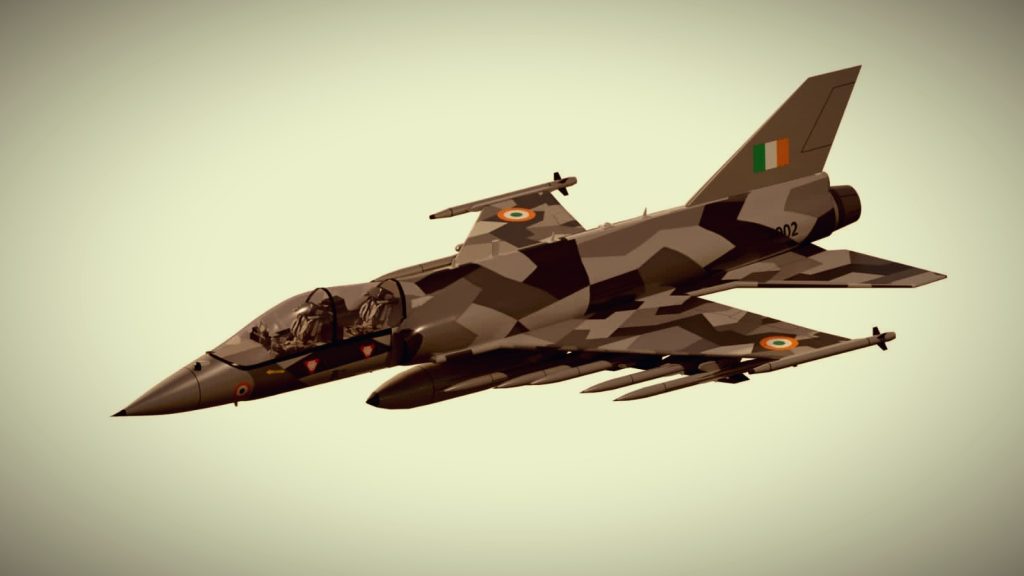 BAE Systems, whose Hawk trainer the IAF currently uses, had pitched a joint BAE-HAL 'Advanced Hawk' to the Indian Air Force in 2017, though interest in such a platform is believed to have evaporated considering the new platform would not be supersonic. You can read all about the Advanced Hawk here.
A media note on the HLFT-42 says, "Contemporary air warfare has altered significantly over the last decade. Strike pilots face unenviable odds due to opposing, low signature interceptors and long-range SAMs. Air defence pilots are swarmed with false air-targets and large packages of incoming strikes. To survive this unforgiving combat environment and effect mission success, fighter pilots are aided by onboard systems, external networks, and their formation members. The ensuing combat situations are highly complex and multi-dimensional, making traditional methods of fighter training, obsolete. HAL's New-Generation, Lead-in Fighter Trainer, HLFT-42 is designed to train fighter pilots in the art of executing today's combat missions, to effect repeatable mission success. The high-performance platform incorporates an ultra-modern training suite and a full complement of combat sensors, weapons, and operational capabilities. The ground-up training sequence of HLFT-42 starts from ground simulators and culminates with in-flight large-force-engagements, in hyperreal combat situations. All fighter pilots train together, in a perfectly standardised, safe, and efficient flying environment. HLFT-42 incorporates a wide-array of training and
combat equipment, for ensuring cost-effective and comprehensive exposure to young fighter pilots, in all sensors, weapons, missions, and roles, executed by modern air powers."
In 2019, HAL had provided a glimpse of what would finally end up being the HLFT-42. At the time, it announced an LCA-based trainer designated SPORT (Supersonic Omni Role Trainer Aircraft). What began as simply a stripped down LCA Tejas or an 'LCA Lite' has now transformed into a very different airframe platform being proposed. It is not cleat how the HLFT-42 compares with the LCA in terms of performance envelope — details expected to emerge at the AeroIndia show next week. You can read all about the SPORT program as it stood in 2019 here.
"HAL has decades of experience with trainers and fighters. It has picked up best attributes from all its design houses," a senior HAL pilot told Livefist.
Air Marshal Anil Chopra (Retd.), Director of the Centre for Air Power Studies (CAPS) and a veteran Mirage 2000 pilot told Livefist, "Lead in fighter trainers are meant to train pilots just before they induct into main line combat squadrons. Prima facie the proposed HLFT 42 looks like the HAL produced HF-24 Marut fighter, but the trainer will be single engine. It will be supersonic. The engine initially is likely to be GE 404. Also to make it much more manoeuvres it would have unstable aerodynamic design and fly by wire active controls technology. HAL's experience on the Hawk i would be embedded. It could then take on the role of what MiG operational flying traing units (MOFTU) took on. There is a clearly designated slot for LFTs in military flying training."
Aviation and military commentator Rohit Vats sounded a cautionary note on Twitter, saying, "Call me skeptical. But doesn't HAL have its plate full with LCA Mk1 and Mk1A and Mk2? Does it have the finances, manpower and bandwidth to indulge in another project?" Another aviation writer Angad Singh tweeted, "I worry for the same reasons, but will support any approach that gets us back to Day 1 of LCA programme — bringing design back to HAL. If HAL can manage resources to run this project, especially minus a user req/spec, then good, more power to them."
Meanwhile, HAL has been in a final stretch of proving a previously troubled intermediate jet trainer, the HJT-36 Sitara. Breaking successfully out of a circle of issues, the platform is now one of HAL's priority areas in the testing space. We covered the Sitara recently here. HAL has had much more success at the basic training level with its HTT-40 propeller trainer with 70 on order by the Indian Air Force. After nailing recent performance trials, the IAF is keenly awaiting deliveries of the first HTT-40s possibly by 2024-25.