It is all but certain that India will invite no sanctions from the United States for choosing to contract the S-400 Triumf anti-air missile system. Livefist has received fresh, undated footage of the newly controversial anti-air system that India plans to plug into its multi-tier missile shield plans, even as diplomatic suspense hangs in the air over the path to a Modi-Putin handshake in a few weeks.
A deal worth nearly $6 billion is expected to be concluded during or around the visit of President Vladimir Putin to India next month. Last week, India was given the clearest indication yet that proceeding with the Russian contract would not attract punitive action under the new U.S. Countering America's Adversaries Through Sanctions Act (CAATSA). The special treatment for India is being seen in stark contrast to the ill-tempered flashpoint between the U.S. and Turkey, where the latter's similar interest in the Russian S-400 has attracted an aggressive backlash from the Trump administration.
India and Turkey, of course, are vastly different in any strategic and geopolitical calculus, not least that Turkey has largely been a contractor of American equipment, while India has been one largely of Russian (until the last decade or so). India sending over $13 billion in defence contracts Washington's way over the last decade, coupled with it agreeing last week to mix more strategic sinew with the U.S. in the form of the Communications Compatibility & Security Agreement (COMCASA) makes India a shoo-in to dodge any applicable sanctions. This is, of course, over and above India making it repeatedly clear to Washington that the S-400 deal with Russia is a strictly bilateral issue. It's simple: India is way too strategically important in the region — and way too valuable a potential contractor of equipment — to be flung on the anvil by an aggressive new American legislation. Lobbies aside, India doesn't count among the countries that CAATSA seeks to hold in check. Helpfully, the Trump Administration appears to agree.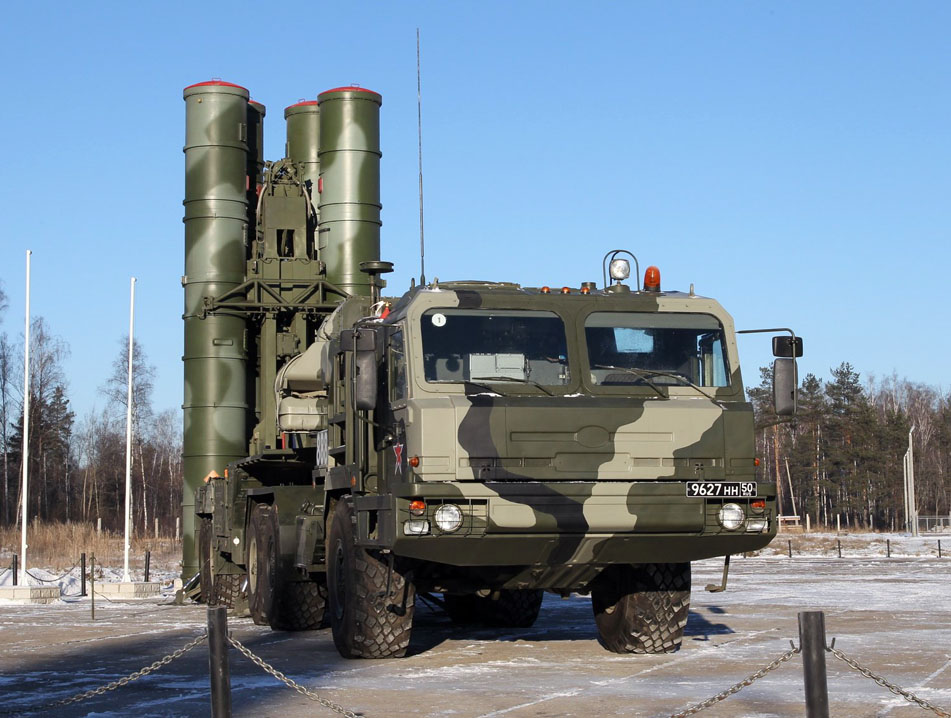 That being said, the Trump Administration's free pass for India from the strictures of CAATSA will almost certainly involve expectations of sumptuous reciprocity from India. Apart from possible strategic considerations in the Persian Gulf, India's reported interest in the U.S. NASAMS networked anti-air missile system is potentially an element in the give-and-take, though there are other more substantial fruits in sight — not least India's quest to build foreign fighters in India, a contest in which two American jets compete in a pack of six (seven if India chooses to admit late interest from Russia's Su-35).
The idea of India operating both a Russian as well as American networked anti-air missile system is fodder of head-slapping conversations in strategic circles, and even if it borders on the absurd in terms of interoperability, functionality and expense, it springs from something far more significant when zoomed out: it typifies India's recognition that it must be agile and sure-footed in this twisted new Cold War. Whether it proves to be so will be seen at the proverbial end of play.