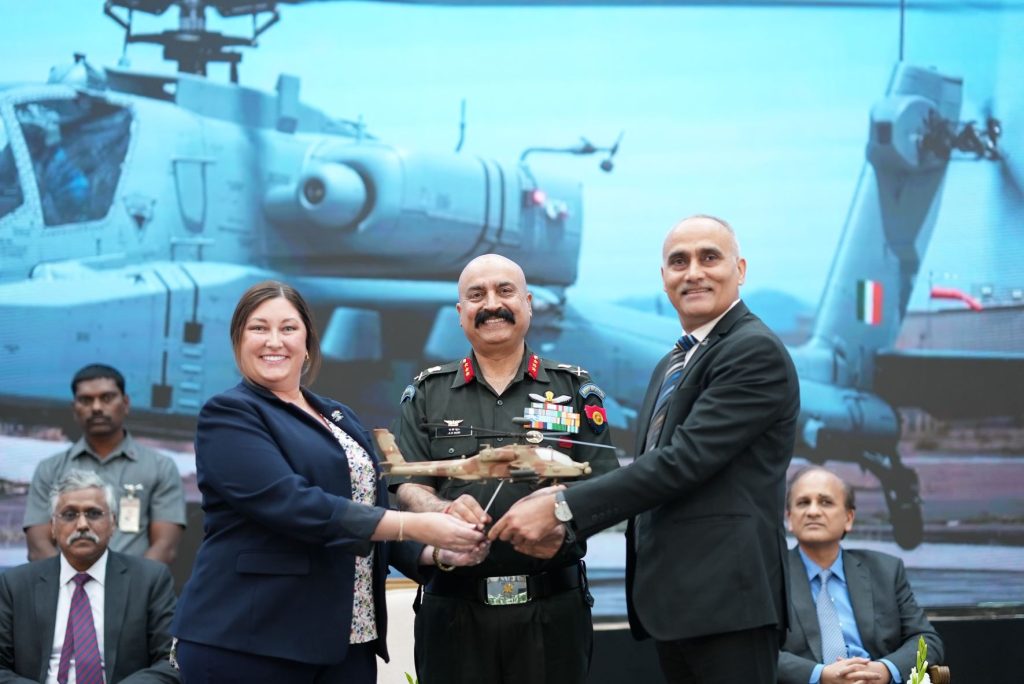 The Indian Army's six Boeing AH-64E Apache attack helicopters will sport a desert camo paint scheme like the Qatari versions. There couldn't be any other possible reason for a model of such an Apache being ceremonially handed over by Boeing's India leadership to the Indian Army at a ceremony today to mark delivery of the first India-built fuselage for what will become the Army's fleet.
India signed a $930 million deal for 6 AH-64E Apache helicopters in 2020 with the then Trump Administration. The deal was a partial exercise of options on a 2015 contract for 22 similar airframes contracted and since delivered in full to the Indian Air Force to populate two squadrons in the north and east. You can read more about the Indian Army deal here.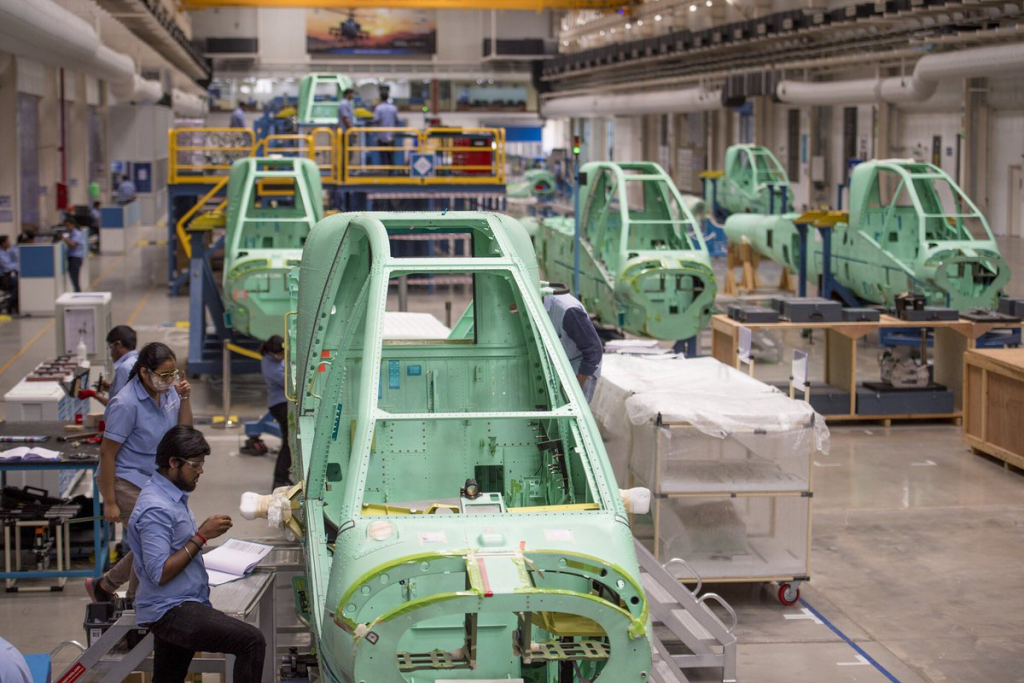 The Apache fuselage rolled off the 14,000 sqm Tata Boeing Aerostructures Ltd (TBAL) joint venture facility in Hyderabad, a hub for aerospace outsourcing by top U.S. aviation majors. The TBAL facility has so far supplied nearly 200 Apache fuselages to Boeing's Apache final assembly plant in Mesa, Arizona. More than 90 percent of the parts used in these aerostructures assemblies are manufactured within India through over 100 Micro, Small and Medium Enterprises (MSME) suppliers. India's Tata Group recently won the "Supplier of the year" award 2022 from Boeing, from among more than 11,000 suppliers worldwide.
"This is a proud milestone and a testimony of our commitment towards Aatmanirbhar Bharat and the world-class manufacturing capabilities at our joint venture Tata Boeing Aerospace Limited at Hyderabad. The Apache will provide the Indian Army with a significant boost in capability just as the AH-64 has for the Indian Air Force," said Salil Gupte, president, Boeing India, in a statement shared with Livefist.
"Successful delivery of the first fuselage for Boeing AH-64 Apache combat helicopters for Indian Army is the result of the hard work and seamless collaboration of the teams at TBAL, India. This delivery also positions TBAL and India as an important manufacturing base in overall Boeing operations. We stay committed towards progression of indigenous defence manufacturing with strong focus on the quality and timely delivery," said, Sukaran Singh, managing director and chief executive officer, Tata Advanced Systems Limited (TASL).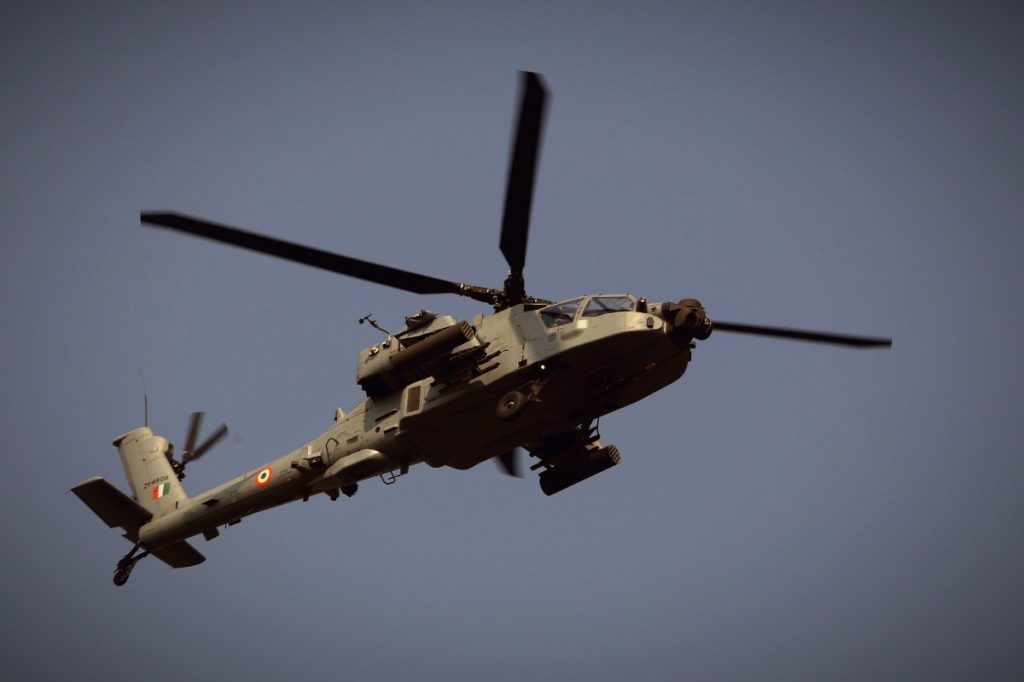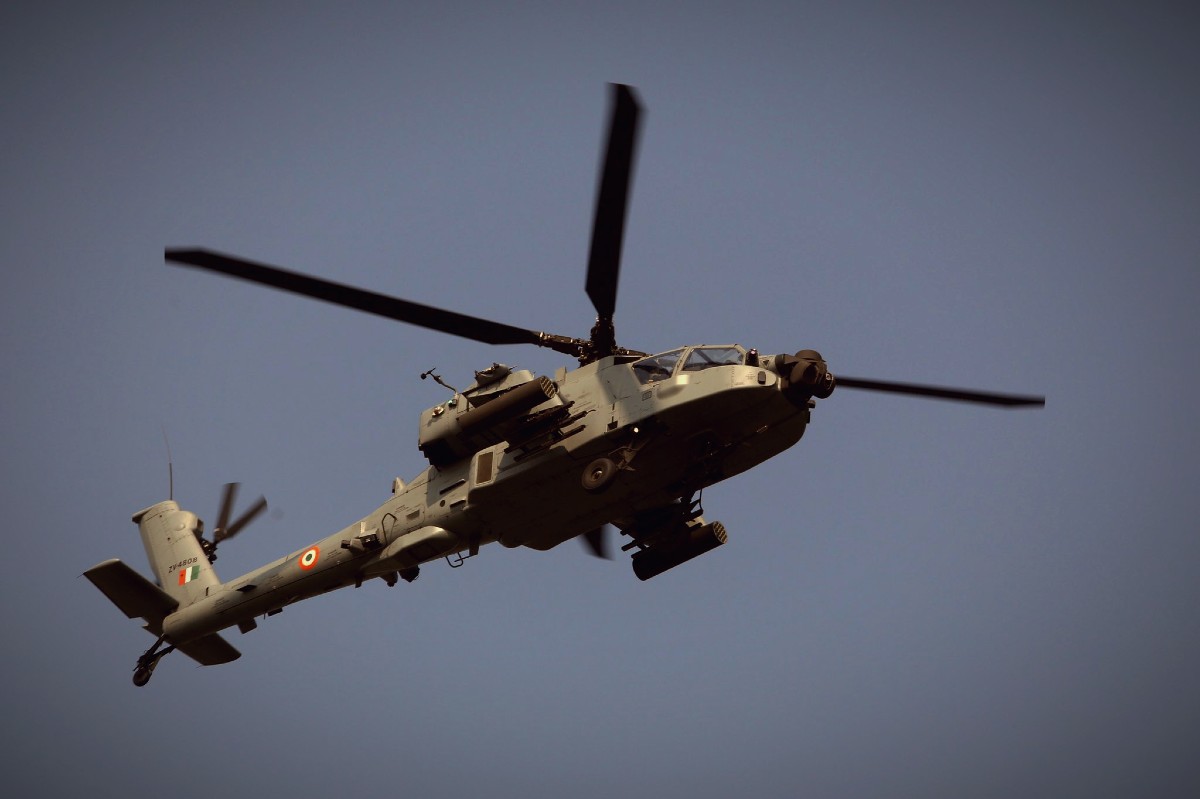 With the first of six Apaches to be delivered to the Indian Army this year, the service gets its first dedicated attack helicopter. The Indian Army has Soviet era Mi attack heavy attack helicopters, though they're operated by the Indian Air Force — an asset sharing feud between the two services that continues to this day.
The 28 Apaches so far contracted by India is roughly half of 61 airframes envisaged as part of a planning study conducted during deliveries to the Indian Air Force. You can read about the overall Apache requirement in India here. The Indian Air Force is fine-tuning a proposal to the MoD for more Apaches. However, indigenous attack airframes have also come online in the year gone by, and will be accounted for.
In October last year, the Indian Air Force finally inducted an initial batch of three indigenous Light Combat Helicopters, christened Prachand. As we've argued here on Livefist, the LCH will be required in larger numbers going forward, but will still be operated by both the Army and Air Force.