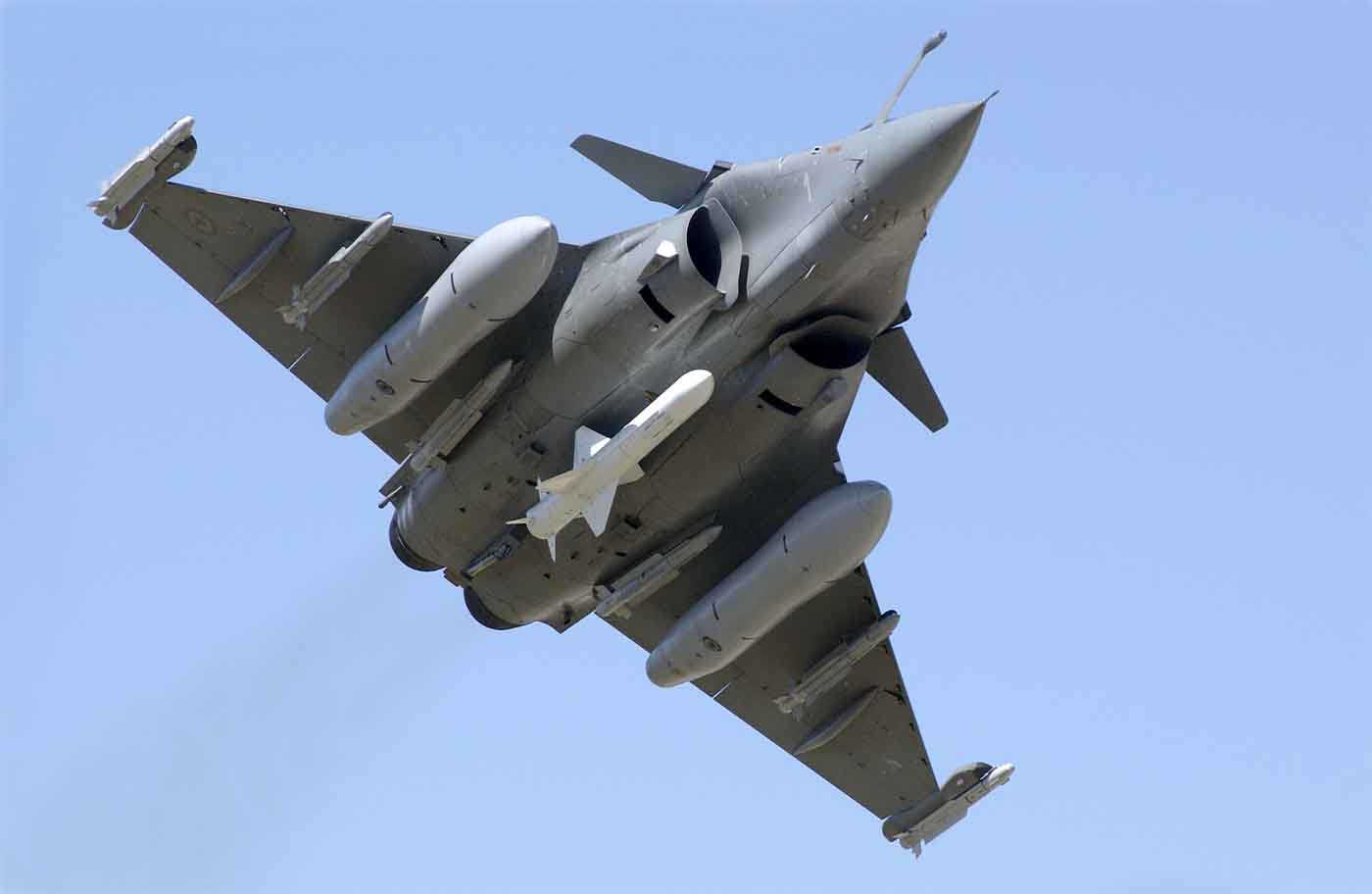 India's first Rafale jets will be delivered to the Indian Air Force today in France, with nine aircraft to be ferried to India in seven months. With today's inductions, the €7.8 billion September 2016 deal for 36 Rafales crosses its first delivery milestone. Plenty was on the table during negotiations, though the Indian Air Force fine-tuned its requirements to shape the Indian Rafale. Here's a look at additional hardware that the Indian Air Force has the option of procuring for the overall Rafale system:
[dropcap]1.[/dropcap] For starters, the AM39 Exocet anti-ship missile. The weapon mix chosen by the Indian Air Force includes the Meteor beyond visual range air-to-air missile, the SCALP/Storm Shadow stand-off cruise missile and the MICA IR/RF air combat missiles. The IAF had decided not to procure anti-ship missiles for the moment, but retains the option to do so at a later date. MBDA officials confirmed to Livefist last month that discussions have been ongoing with the Indian Air Force for an Exocet fit. A decision is unlikely to take place place anytime soon though. (Related post)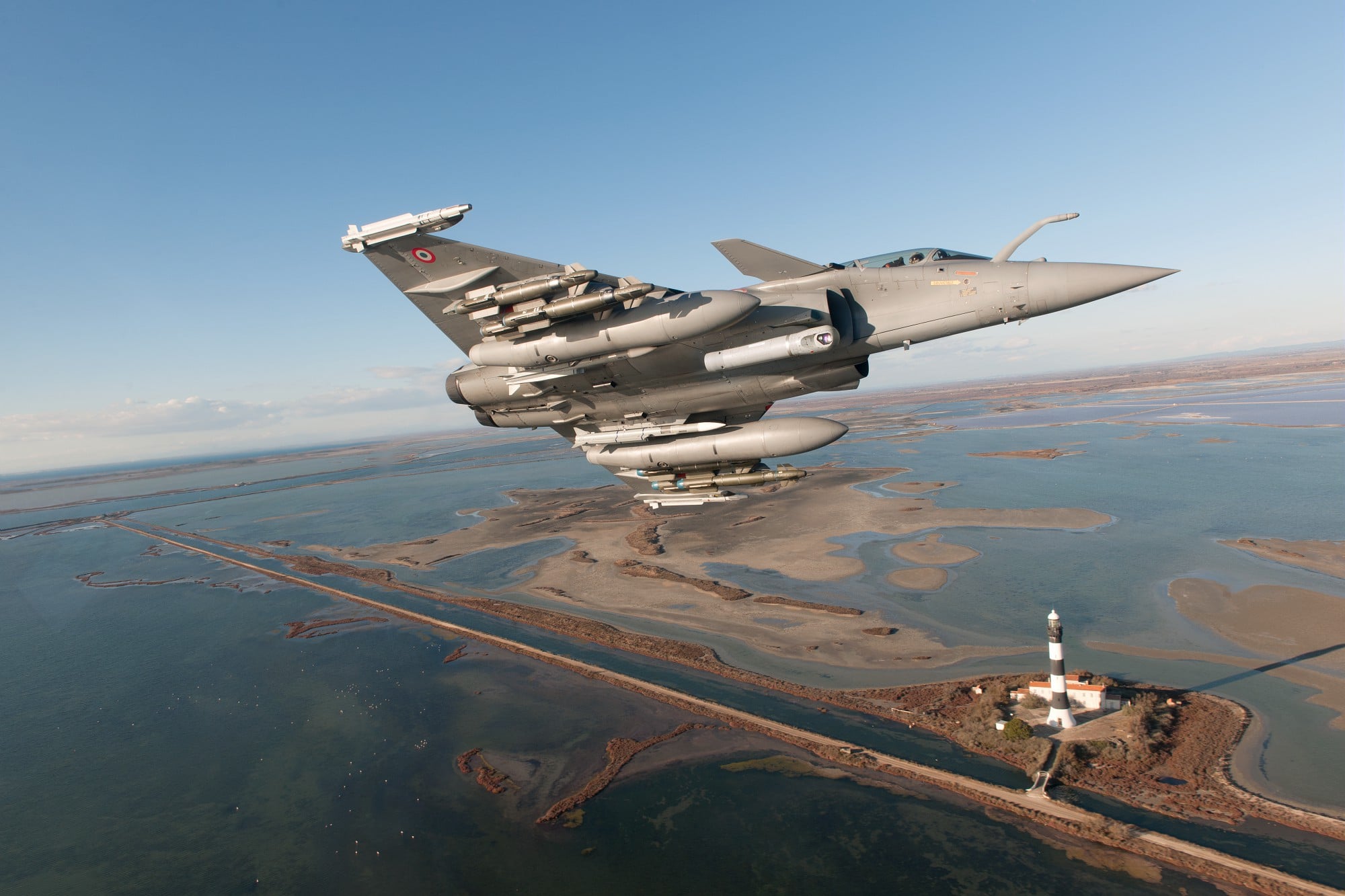 [dropcap]2.[/dropcap] While the Indian Air Force has chosen to fit the Israeli Litening II precision targeting pod on its Rafales teamed with Rafael Spice guidance kit-fitted munitions, it has the option of procuring the Thales TALIOS targeting pod and the (4.) Sagem AASM Hammer munition series. The Indian Air Force has kept this option open, though it remains to be seen if it will be exercised. For the moment, the IAF Rafales fly with the Litening pod that guide Spice bombs kits. The Indian Rafales will however come armed with the Thales AREOS recconnaissance pod.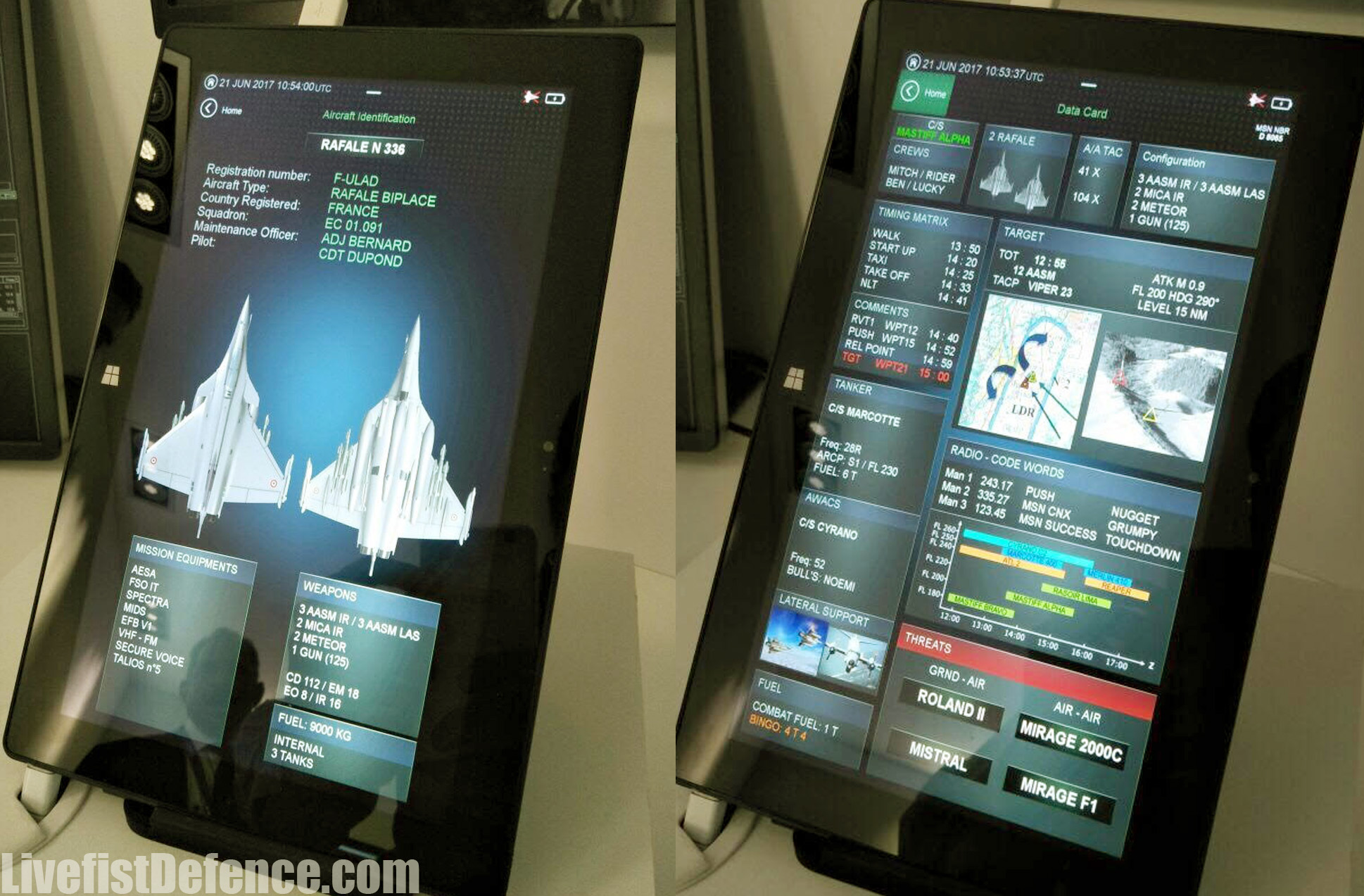 [dropcap]3.[/dropcap] Adding to the increasing app/tab quality that imbues modern fighter training is the very nifty system you see here: the FlightSphere pilot's tablet system is officially on offer to the Indian Air Force. Based on a smaller customised version of the Microsoft Surface tab, the FlightSphere tab is a full personal mission and flight planning system for fighter pilots. Pilots will use the tab offline to conduct all tactical mission planning, then carry it with them into the cockpit where it plugs right into the aircraft's mission computer. The system is being designed to be carried in a flightsuit pocket on the pilot's lap. Showcased for the first time at the Paris Air Show this year, the FlightSphere is already active with the Dassault Falcon and will be soon with the Rafale. The Indian Air Force is understood to have already shown interest.
And here's the definitive list of what the Indian Rafales do come with.