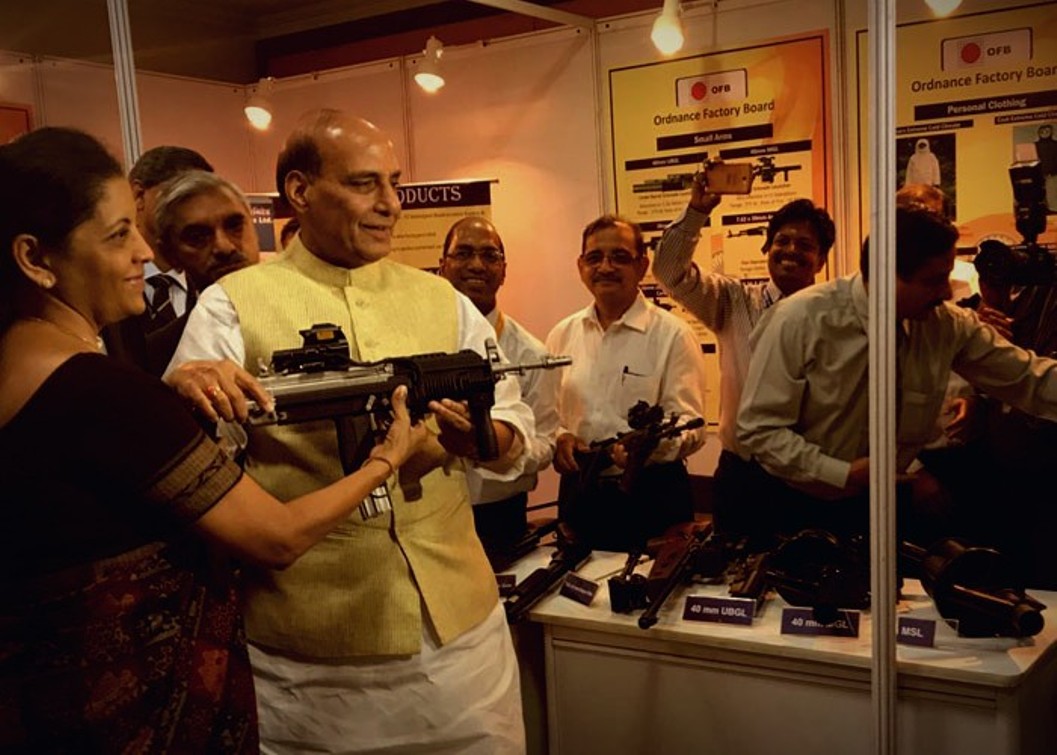 The landslide election victory by India's Bhartiya Janata Party (BJP) has led to an expected shuffle of top ministerial portfolios. India's new defence minister is now Rajnath Singh, who moves in after a stint as the country's Home Minister. He replaces erstwhile defence minister Nirmala Sitharaman, who moves up to the crucial post of Finance Minister at a crucial juncture for India's economy.
Bruising as the just-concluded election campaign was, it was conspicuously steeped in a defence/military flavour, thanks to an aggressive politicisation by the Opposition Congress Party of the 2016 Rafale jet deal, suggestions that state-owned  military airframer Hindustan Aeronautics Ltd had been led to ruin, and that private sector firms (chiefly the Anil Ambani group) had been favoured in the area of defence offsets. With the dust all but settling on what was a year-long slugfest, the defence ministry tentatively gets to get back to priority business. Much has remained stalled as a result of the political atmosphere. The country's incoming defence minister, Rajnath Singh — a seasoned politician from Uttar Pradesh who has been both chief minister of the state as well as president of his party — is no greenhorn. The Home Ministry, under his charge for five years previously, after all has several major overlaps with the ministry he will now lead.
It is also well known that the paradigm of policy has changed dramatically under Prime Minister Modi, with defence ministers drawing much of their direction from the National Security Advisor and Prime Minister's Office. That said, here's what we believe should be top of the pack on Minister Rajnath's table on the first floor of South Block:
[dropcap]1.[/dropcap] Dust on the Rafale deal is unlikely to settle soon, but the election win finally gives the MoD the breathing space to get the acquisition of fighter aircraft back on track. There is little doubt that the political storm slowed the already long and complex road to acquiring 114 new jets for an ambitious Make-in-India project. While the acquisition will undoubtedly be shaped by the Prime Minister's Office and External Affairs Ministry, the MoD needs to get the nuts and bolts done. And that includes starting the process with an RfP to seven prospective aircraft contenders. (A more immediate off-the-shelf acquisition is for 21 MiG-29 jets from Russia, which could move forward a lot faster).
[dropcap]2.[/dropcap] While the Indian Navy has finally started adding submarines to its force with the entry of the first Scorpene-class boats, the crucial and long-delayed Project 75(India) submarine build program continues to hang fire. Four contenders have officially announced their participating in a program that, like the 114 fighters project, is to be executed under the Strategic Partnership model. Given the lead times on submarine construction — and the efforts being applied to keep the navy's submarine levels respectably — there are few excuses left but to get cracking on Project 75 (India).
[dropcap]3.[/dropcap] The tenure of his predecessor saw a slew of important basic equipment being fast-tracked for the Indian Army's infantry regiments, including assault rifles, carbines and sniper rifles. But there's plenty of work ahead across the spectrum of infantry requirements, including machine guns of all types, man-portable anti-armour weapons and infantry vehicles.
[dropcap]4.[/dropcap] The Indian Navy has set the ball rolling on the Strategic Partnership model-driven acquisition of 111 naval utility helicopters to replace the ubiquitous Alouette II/Chetak helicopters still in service. With the current fleet faltering amidst a stretched mandate both for military and humanitarian duties, there is pronounced urgency for the new light helicopters. The navy will be hoping for full support from the MoD to accelerate the contest.
[dropcap]5.[/dropcap] The Indian Navy is also hoping that recent progress in the acquisition of urgently needed medium multirole helicopters moves fast too. In April, the United States cleared decks to support the supply of 24 MH-60R helicopters to augment and then replace the Indian Navy's Sea King helicopters. 2018's flood relief operations in Kerala and expanded commitments in India's island territories have heavily amplified the need for these helicopters — not even the mention their anti-shipping/submarine role.
[dropcap]6.[/dropcap] India's pre-emptive airstrikes on a terrorist facility in Balakot, Pakistan in February has underscored several separate acquisition priorities stemming from the impending retirement of India's old MiG-21 fleet. Livefist has argued before that there is no time like now to replace the MiG-21 with the indigenous Tejas. The new minister in office should continue his predecessor's efforts to accelerate production of the Tejas and see wider squadron service as quickly as possible, with additional funds if necessary. An action plan to energise and accelerate the fifth generation AMCA concept project will be imperative too, with India choosing to walk away from partnering in Russia's Su-57 program.

[dropcap]7.[/dropcap] India's first Rafale jets arrive in September this year. The aircraft contract has been dragged through an unremitting election campaign — and continues to be a case in India's top court. But with campaign heat dissipating, the government gets its first chance in 18 months to seriously return to a consideration that was very much on the table — sign on for more Rafale jets, since the Indian Air Force has said from the start that the 36 jets originally contracted would by no means translate into a full fleet capability for India's requirements.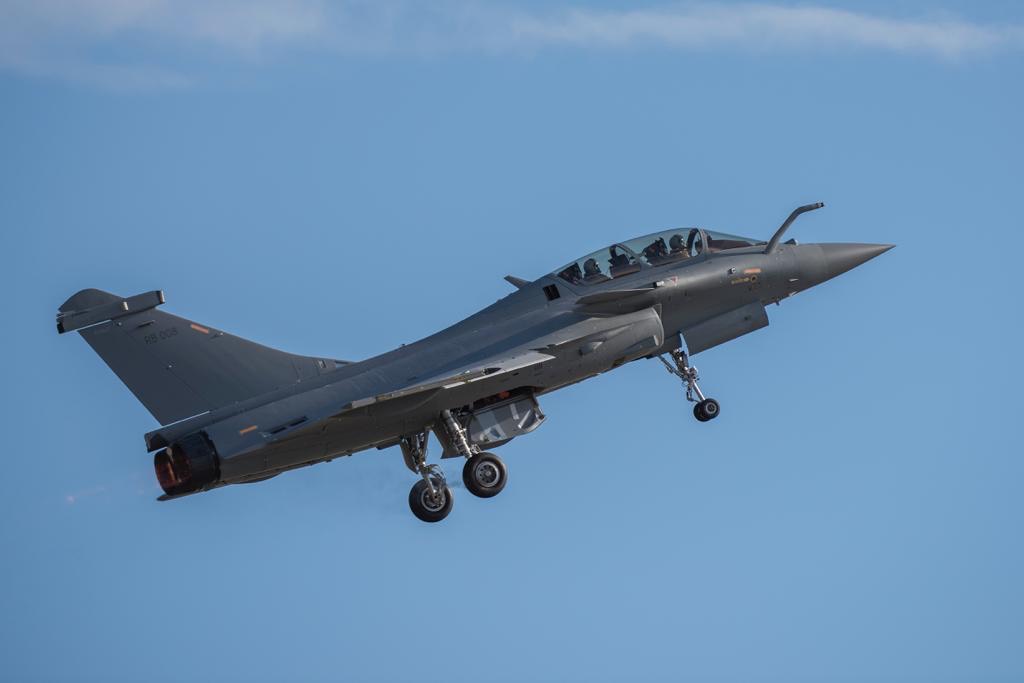 [dropcap]8.[/dropcap] In February, the Indian MoD contracted for 114 Dhanush 155mm artillery guns — a tiny fraction of the Indian army's vast and varied artillery requirements that runs into thousands of guns across separate contests and configurations. The Indian Army commissioned its first M777 ultralight howitzer unit regiment earlier this year, with indigenous assembly commencing from next month. Requirements still exist for tracked, truck-mounted and towed artillery guns in large numbers. Other high caliber weaponry crucially required includes close-in weapon systems to protect the Indian Air Force's bases.
[dropcap]9.[/dropcap] The Indian Navy has a grave minesweeper deficiency, exposing serious vulnerabilities in the ability to sanitise coastal sea-lanes. The Indian Navy has had three unsuccessful attempts to buy or build mine countermeasure vessels (MCMV) in the last 12 years. Last year, it rebooted efforts in the hope that it can build 12 ships quickly at an Indian shipyard with foreign technology.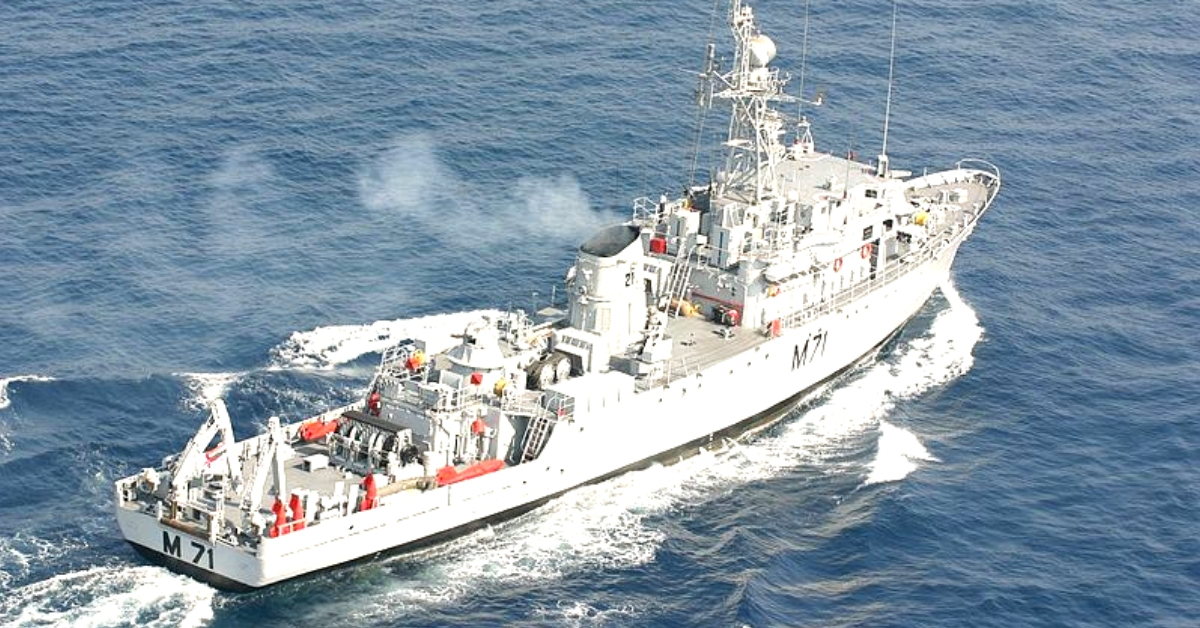 [dropcap]10.[/dropcap] Several priority capabilities await action in the all-important battlefield intelligence, surveillance and command and control spheres. The aerial confrontation over Balakot has hugely amplified the need for real-time intelligence and actionable command assets. Several remain in the pipeline and will see movement in the months ahead: two more Phalcon AWACS (and the Indian AWACS program based on Airbus A330 jets), at least 4 more (a larger number likely later) Boeing P-8I Poseidon surveillance and anti-submarine jets, 2 Raytheon ISTAR jets for an expanded Indian project and Sea Guardian drones (and the Indian Rustom-II).