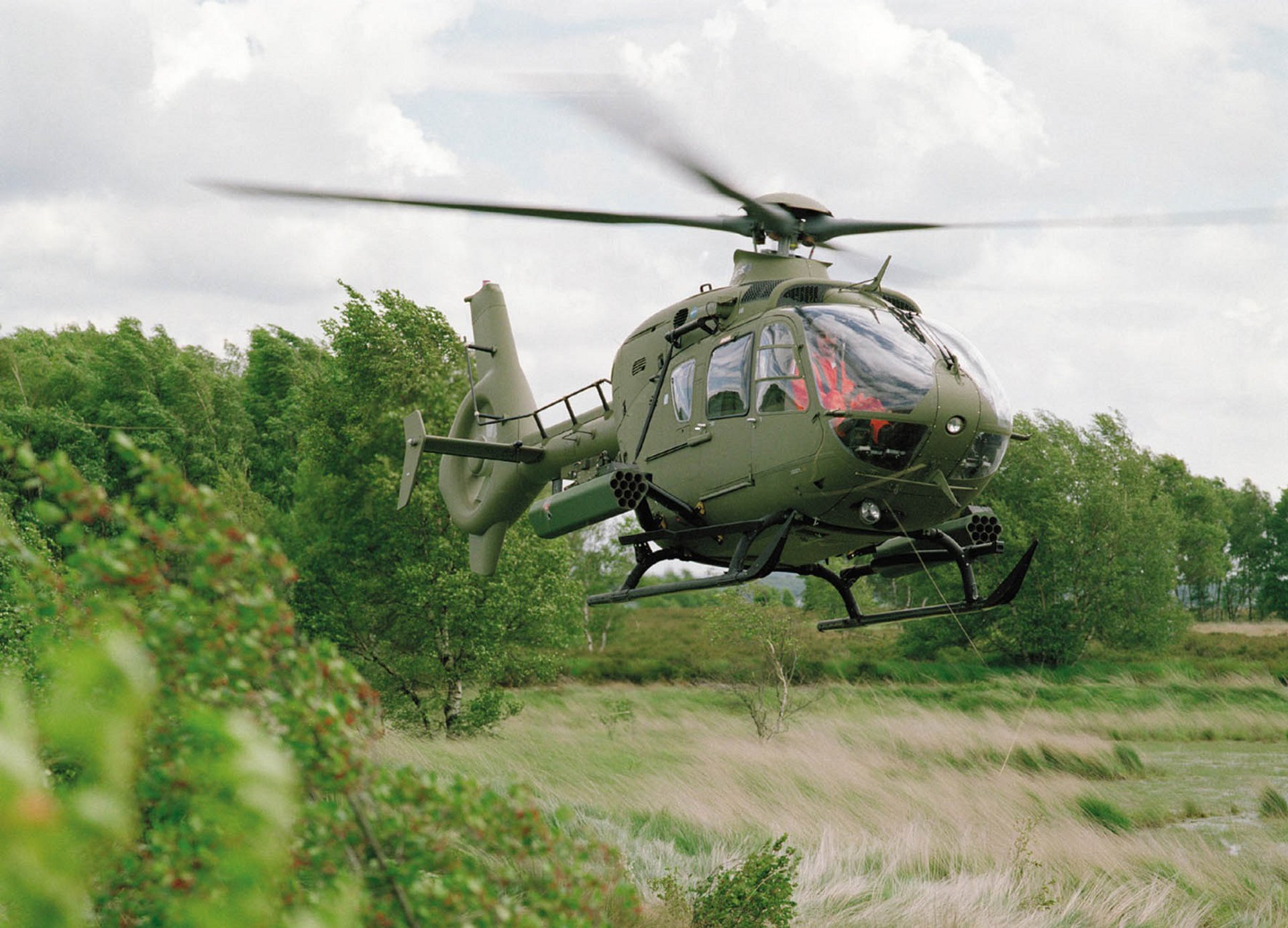 It would be putting it mildly to say that Airbus has had tough run of luck with the Indian military and needs a break. For over a decade, the aircraft giant's defence businesses has fought the most steady headwinds in Indian contests. Successive Airbus teams have had their nerves tested with a series of last minute aborts across procurement contests, including light helicopters and refueling tankers. More recently, a perceived Airbus win to make (in India) and supply transport aircraft to the Indian Air Force has meandered without a decision for nearly two years.
Livefist caught up with Pierre de Bausset, President and Managing Director of Airbus India at the ongoing DefExpo trade show in Chennai for an update on the raft of military business opportunities Airbus continues to pursue in India, despite a recent history of disappointments.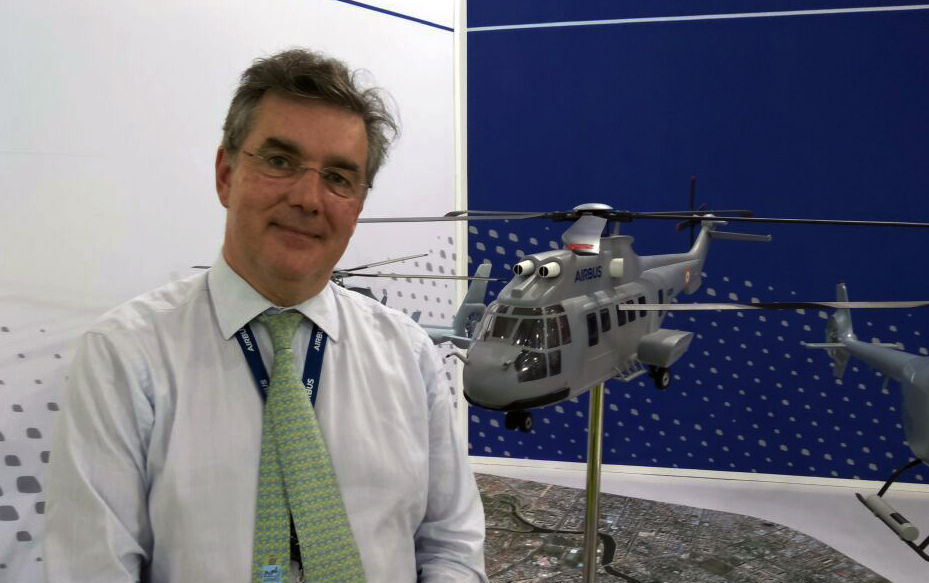 A deal that perhaps closest within grasp is a Make-in-India deal to supply 56 C295 transport aircraft to the Indian Air Force to replace its fleet of old HS748 Avros. Airbus and India's Tata joined hands in October 2014 to bid for the Avro replacement program. Emerging a single bidder in what was intended to be a contest, the process has slowed with the Ministry of Defence taking its time on moving things forward.
"It's not like the deal is dead. It's moving," de Bausset says. "There was a long period of lull. I wouldn't want to be too specific, but things are definitely moving."
With technical evaluations of the aircraft complete, only the commercial aspect remains. MoD sources indicate that commercial bids and price negotiations could finally kick off this year. But a history of last minute aborts has taught Airbus never to take anything for granted with the Indian military, notwithstanding the fact that the C295 program has already taken on a healthier, more promising complexion in India, with both the Indian Coastguard and Indian Navy expressing interest in the platform.
On the mid-air tanker front — a requirement in which Airbus has emerged top of the pack twice only to see the process scrapped — Airbus now faces a fresh set of challengers. Arch rival Boeing will compete for the first time, while a new stipulation mandating contenders with only two engines has ejected Russia (which supplied India's existing Il-76M refuellers) from the race.
"It is a slightly changed game, with new competitors. Airbus still believes that the A330 MRTT is the most proficient and capable tanker to meet the Indian Air Force's needs," says de Bausset. Israel's IAI too plans to field a Boeing 767 based tanker solution to the Indian Air Force.
In a related development reported recently by Livefist, the Indian Air Force wishes for India's indigenous AWACS (being developed on the Airbus A330 platform) to double as a tanker, a move that hasn't impressed analysts. de Bausset, however, thinks it works well.
"Frankly, I'm impressed with the forces wanting to emphasise flexibility and nimbleness. It's a frugality that works well to make the best use of an available platform. The AWACS is a new application for the A330 and fulfils a strategic need for India. The platform's tanker capabilities are proven already," he says.
One of the biggest disappointments to Airbus in the Indian defence space came 15 months ago when after a pair of aborts, India awarded a lucrative deal for 200 light utility helicopters to Russia. In the surprise move in October 2016, India and Russia signed a joint venture agreement to co-produce 200 Ka-226T helicopters for the Indian Army and Indian Air Force. The Airbus (then Eurocopter) contender AS550 Fennec, widely expected to be a shoo-in for a win, stood rebuffed for the second time.
The deal with Moscow has moved glacially too, though Russia announced Wednesday at the DefExpo show that India had approved the technical configuration of the Ka-226T helicopter, and that contractual documents would be prepared shortly. The program, receding to an apparent backburner until now, was brought violently back into focus last month.
On March 17, two Indian Navy pilots had a very narrow escape when their Chetak light helicopter had to be set down in the middle of nowhere after a familiar in-flight emergency: engine pressure gauges suddenly reading zero, a non-negotiable situation in helicopter flight. The precautionary landing came just days after a similar helicopter from the Indian Coastguard had rough crash-landing in Maharashtra. One of its pilots, Assistant Commandant Penny Chaudhary succumbed to head injuries days later. The two incidents arrived as a cruel double-whammy amidst endless anxieties over an ageing Chetak fleet. To say the least, they cast the spotlight on the urgent need for new generation rotorcraft.
The light utility helicopter requirement of the Army and Indian Air Force will be met by the Ka-226Ts and HAL's own LUH that's in flight test, so at least for the moment that door remains shut to Airbus and anyone else. But there's at least $3 billion up for grabs in the other light utility contest — the one floated last year by the Indian Navy.
In August 2017 the Indian Navy announced a contest to procure 111 new generation utility helicopters to replace its Chetaks with requests for proposal (RFP) expected to go out this year to a handful of airframers who will be required to supply 16 in flyaway condition from their home production lines and build the other 95 in India with a competitively chosen strategic partner from the private sector.
But there's been an interesting twist to the contest — Russia, which hadn't responded to the Indian Navy's requirement on earlier occasions (Airbus had), has formally indicated that it plans to throw its hat into the ring. And the reason why this kicks up a dust is that Russia plans to field a navalised variant of the Ka-226T Sergei, a helicopter it will already be building in India in partnership with Hindustan Aeronautics Ltd. (HAL).
If Airbus is unsettled by the clear type advantage the Russian offering could have, it certainly isn't showing it.
"The technological aspects of our helicopters speak for themselves in comparison to the other offering," de Bausset says. "And so does the ownership experience after sale." The Airbus India chief is clearly hinting at India's well known dismay with the difficult and expensive upkeep of a slew of Russian platforms — an affliction Russia has lately attempted to correct with overarching spares, MRO and support agreements.
The even bigger contest Airbus has its eyes on is the Indian Navy's naval multirole helicopter (NMRH) race for 123 platforms. Airbus has pitched its H225M, a platform expected to go up against the LockheedMartin-Sikorsky MH60  Romeo.
Finally — and theoretically — the Airbus-controlled Eurofighter GmBh has a revived opportunity to win a chance to supply India with Typhoons in light of a new request for information issued last week for 110 fighter jets, though India's quest for Make-in-India jets remains too mired in lack of clarity on the path ahead to define anything as an opportunity just yet. For the moment, Airbus waits and watches.