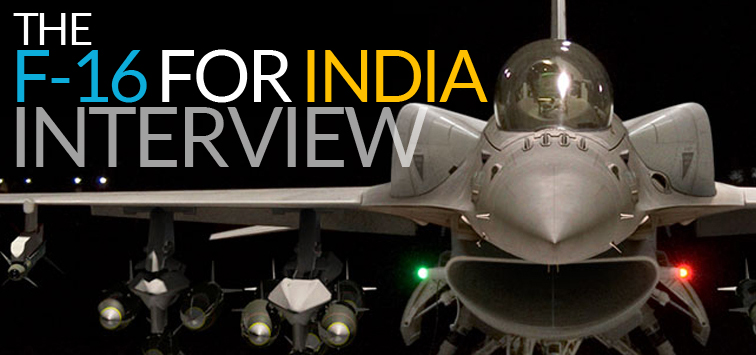 It's fighter contracting season in India! Again.
In these times, that sentence would normally qualify to be followed by a slow, long exhalation of breath. A sense of foreboding that now imbues virtually every ambitious armament contracting effort that India embarks on. But there's work at hand, so let's get right to it.
The 'kick-off' to India's next big effort to build and acquire fighter aircraft — the high profile single engine fighter (SEF) contest — is expected any day now in the form of a Request for Information (RFI) to America's Lockheed Martin and Sweden's Saab. With it, the next big international battle for an elusive Indian fighter airplane contract begins. It will aim to build 100 winning fighter planes at a brand new Indian production facility co-owned by a foreign contractor and their Indian partner — in this case, either Tata or Adani.
The imminent face-off between the F-16 Block 70 and Gripen E has already seen a techno-industrial collision here on Livefist. And while the legendarily doomed erstwhile M-MRCA contest has ensured that Indian fighter contracting will justifiably have a reputation that precedes itself for decades to come, the auspices of Prime Minister Modi's Make In India paradigm and the MoD's ambitiously difficult Strategic Partnership model ensures that the contest in front of us could be an even more ferocious, complicated and bedeviling one than before.
The M-MRCA contest, which intended to bring in 126 fighters for the Indian Air Force with over a hundred of them built in India, simply crashed and burned — the resultant deal for just 36 Rafales a limitless reminder of a process that flew, Icarus-like, too close to the sun. Boeing India chief Pratyush Kumar famously called it a "beauty contest on specs". But that was then. And this is now. And even at a time when the Indian Air Force chief has brandished his spreadsheet to calm his service's marked predilection for 'qualitative requirements' (which largely lead to contracting processes and few actual contracts), the single engine fighter contest is seen as achievable and necessary, both from an industrial as well as capability standpoint.
The weeks ahead promise to afford us sumptuous opportunity to dissect the difficulties of such an elaborate campaign to locally build foreign fighters. For the moment, therefore, as the single engine contest gets all set to begin, we decided to put questions to the competitors, starting with the giant in the proceedings. What you're about to watch, therefore, is LockheedMartin's most comprehensive interview in India to date, where the company's two top executives leading the international F-16 for India campaign speak at length to Livefist's Shiv Aroor, taking questions that included our own as well as questions we invited from our readers and followers on social media.
Questions include perceptions of the F-16 as a sunset platform at the end of its work life, how much Indian kit would really go into an Indian F-16, whether Indian industry would seriously benefit, whether LockheedMartin's outlook for the platform is excessively rosy, the inescapable concern over precisely what will really be shared in an all-Indian production line, the tricky issue of how Pakistan would plug into an India-only F-16 ecosystem and whether the F-16 is an imperative path to the F-35 in the future.