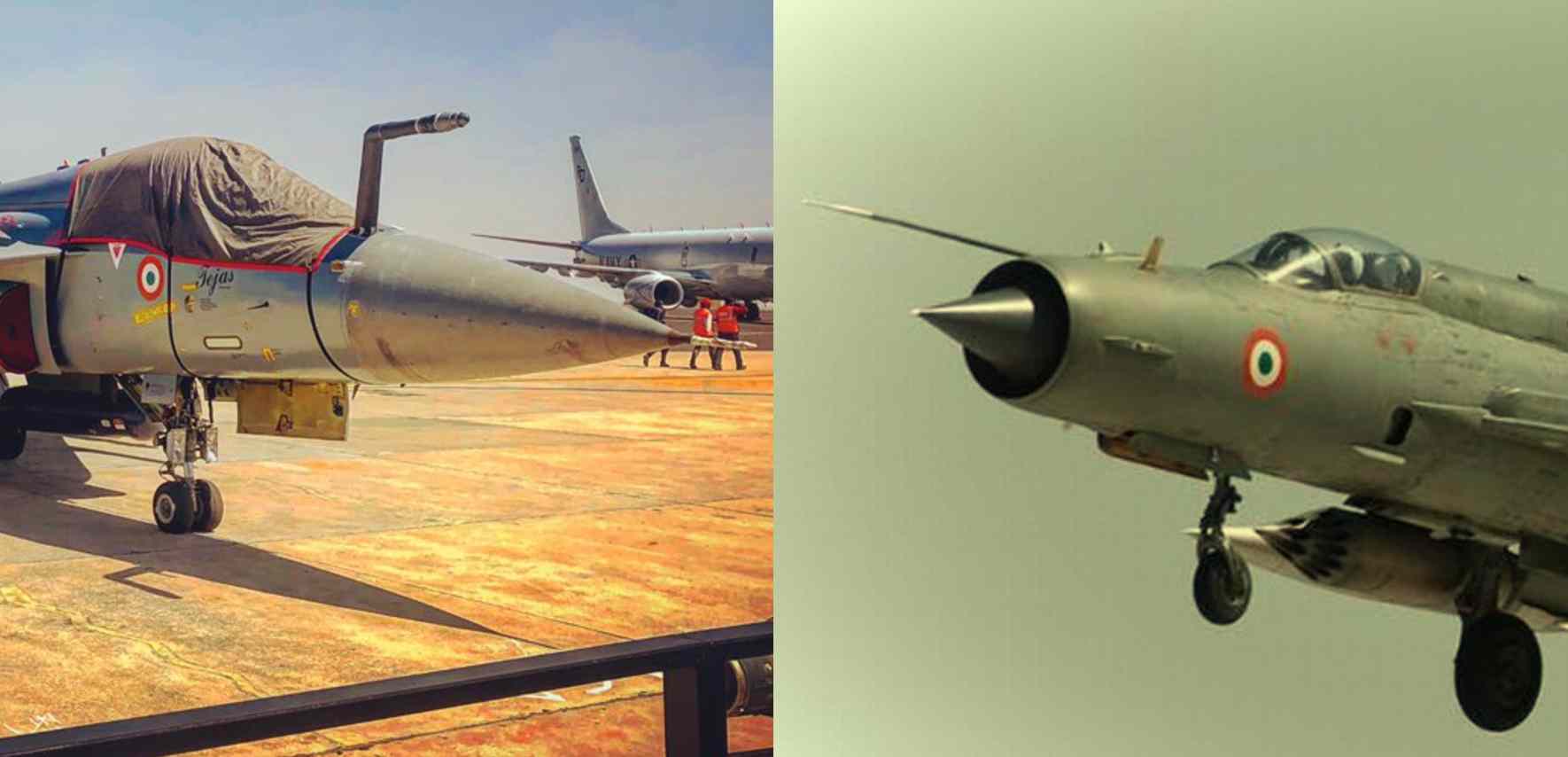 90 minutes after Indian Air Force pilot Wing Commander Abhinandan Varthaman punched out of his MiG-21 Bison fighter near the Line of Control, to be captured later by the Pakistan military, a meme began to proliferate on Whatsapp groups. Replete with emoji, the message starts by cheekily ruing the capture of the Indian pilot, but quickly goes on to suggest that there is also cause for celebration because 'For the first time in history, a MiG-21 has shot down an F-16, a 60 year old plane shoot down a 30 year old plane, an 8 crore aircraft destroys a 250 crore plane'. Putting aside for the moment the factual freedoms in this meme, it was an instantly appealing idea to many — that a far more primitive Soviet vintage MiG-21 could engage and shoot down a U.S. built F-16. While questions still remain over the Pakistan Air Force jet that India says was shot down, the notion that an undoubtedly old fighter jet, emblazoned in popular culture as a 'flying coffin', could not just go up against, but actually score a 'kill' against a much more advanced combat jet, seemed a wonderful thread to grab onto in a fluid situation with tenuous specifics.
On the other hand, there has been a surge of questions over why the IAF had MiG-21s on an operational readiness platform — scramble duty — when it has much more advanced fighters in service in the same area, including upgraded MiG-29s and Su-30 MKIs. Why, many asked, was the Indian Air Force risking the life of a pilot by sending him to fight inbound Pakistani jets in an 'old, unreliable' fighter like the MiG-21. What may be difficult to understand in an air surcharged by emotion is that the IAF has procedures and combat air patrol schedules that dictate the use of assets, and these are often guided by a multiplicity of factors, including proximity of bases, which units are on scramble alert during that particular rotation, and several other considerations.
So on the one hand, as Wing Commander Abhinandan spends his second day in captivity with Pakistan, a familiar but polarised debate begins — with one side arguing that the MiG-21's performance in this mission was creditable given what it was up against, while the other wonders whether the pilot could have avoided enemy fire and the eventual need to eject from his jet if he was in fact strapped into a more capable, self-protected aircraft.
To be sure, there is merit in the impulses offered by both sides, even if there are some sweeping assumptions. Of one thing, however, we ought to be sure. The Indian Air Force fights with what it has — India's decades of meandering, decisionless modernisation has left it saddled with a large fleet of seriously vintage jets, their upgraded status aside. The other thing we ought to be sure about — and yesterday's incident only amplifies it — is that the urgency to replace MiG-21s in service has perhaps never been greater. This isn't remotely a suggestion infused with emotion — the MiG-21's replacement happens to be ready and has already begun entering service. The Light Combat Aircraft Tejas.
Let's be clear — the MiG-21 is a terrific jet, well loved by generations of pilots. It's small profile and agility has made it perfect for close combat engagements — of the kind that surprisingly took place yesterday. The MiG-21 has also routinely stunned foreign pilots during joint exercises, managing to outgun even advanced fourth generation jets in combat drills. But that isn't the point here. If the IAF has been looking to retire it's MiG-21s — and it should — then there is no time or circumstance like the present. Best of all, there's a way to do it quickly.
Livefist is of the strong view that a wholesomely renewed vigour ought now to be applied by the government in speeding up the induction of the Tejas jet. With a dozen jets in service with the IAF's 45 Squadron 'Flying Daggers' in Sulur, Tamil Nadu, and four more to enter service by April to make up what will be by and large the first full squadron, the Tejas recently received final operational clearance for duties. The government must now fast-track every aspect of the Tejas program, starting with getting its maker HAL to ramp up production to a maximum rate of 25 jets per year, quickly conclude an order for 83 improved LCA Tejas Mk.1A jets, and provide all sanctions necessary to accelerate the LCA Tejas Mk.2, recently re-designated the Medium Weight Fighter. A program that was conceived as a replacement for the MiG-21s is now ready, but it requires focused will to push it along even faster. It is Livefist's view that there can be no environment more compelling than the one the country is in now.
At the recent Aero India 2019 show in Bengaluru, Livefist editor Shiv Aroor was invited to fly in a Tejas jet with chief of the National Flight Test Centre (NFTC) Air Vice Marshal Narmdeshwar Tiwari, a veteran Mirage 2000 pilot, who, in an earlier avatar, was mission leader during precision bombings of Pakistan Army positions on the famed Tiger Hill during the 1999 Kargil conflict. Passionate and committed to the Tejas, he balks when offered that the Tejas will be a solid replacement for the MiG-21.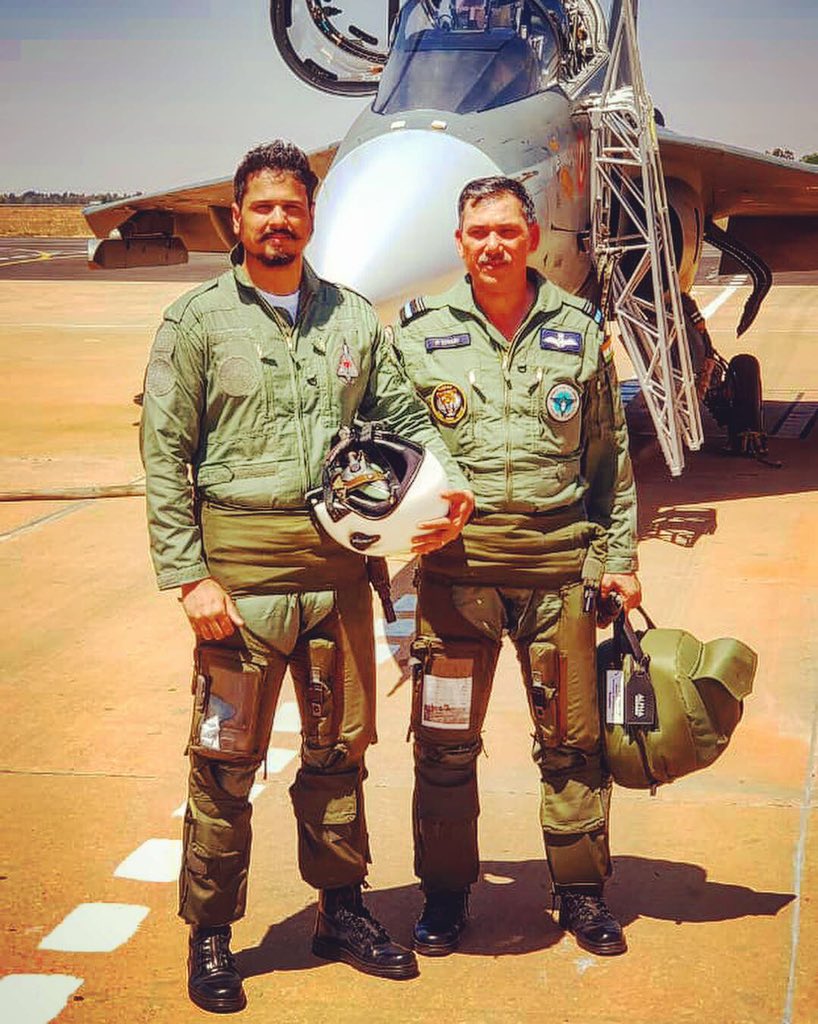 "It is not just a replacement, it is a much more advanced aircraft with many more roles," he told Aroor during their 30 minute flight in Prototype Vehicle 5 (PV5) over Karnataka in which Aroor was given control of the aircraft for several minutes.
Dr. Girish Deodhare, director of the Aeronautical Development Agency (ADA) that administers the Tejas program, is a man with a lot on his hands at this critical juncture for the project. But he's also very pleased with feedback he has received from pilots of 45 Squadron, who, incidentally had brought a pair of LCAs to the Aero India show for display flights, a robust show of confidence in their new jet.
"The flight test team is entirely comprised of IAF pilots from different fighter types — there are Su-30 pilots, Mirage pilots and others," Dr. Deodhare says. "So they know what they want. The experience of flying all those jets goes into testing the Tejas. It has helped refine the jet enormously. And that is why the feedback we're getting from squadron pilots is so good. They love the aircraft and are waiting for more."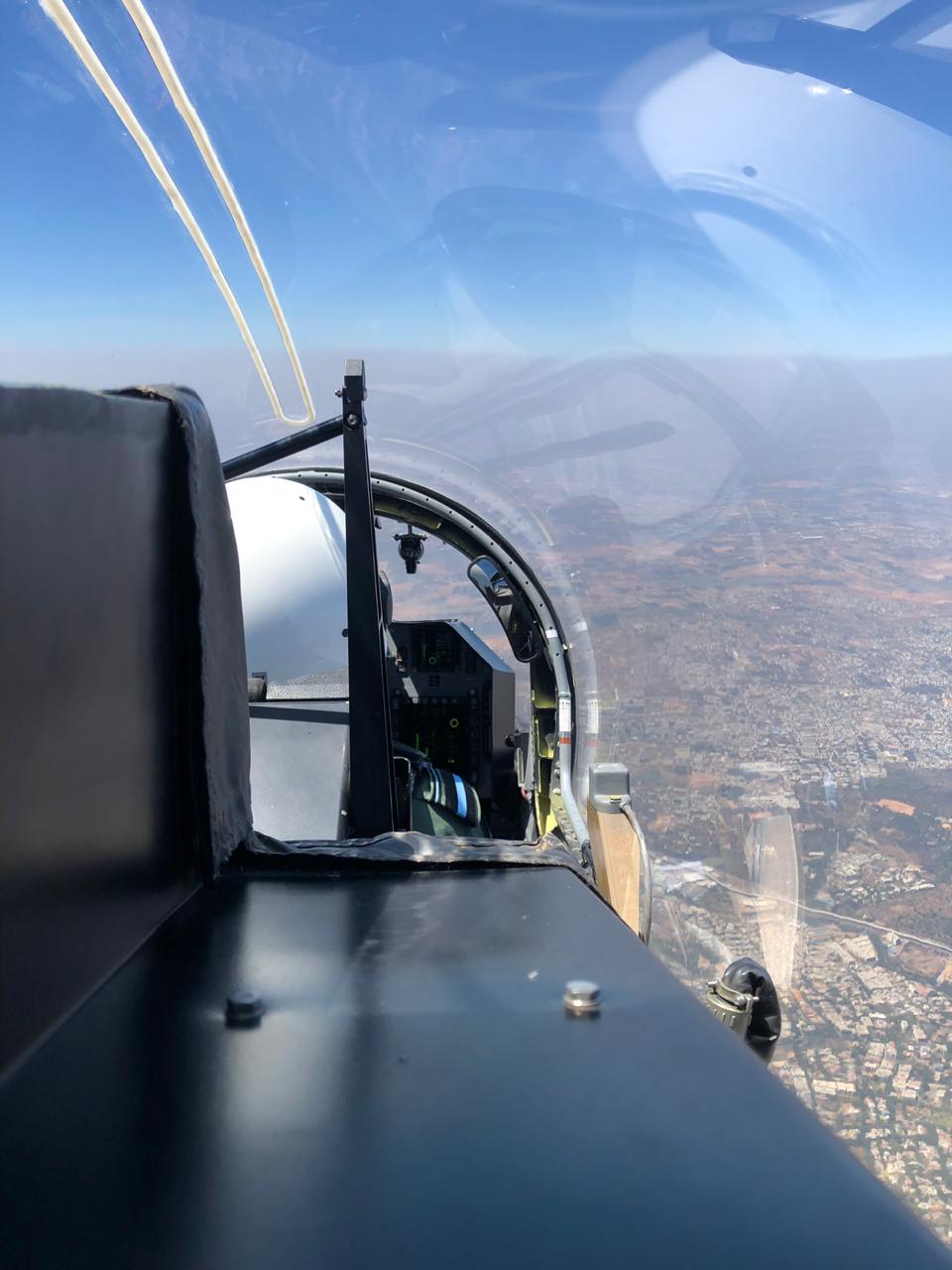 Apart from the Tejas's multirole combat capabilities — work in progress, to be sure — Air Vice Marshal Tiwari and Dr. Deodhare say they cannot emphasise enough the importance of owning intellectual properties on the platform, something the India has never fully had, except fleetingly with the HF-24 Marut fighter program in the 1960s-70s. With the Tejas, both developers and military planners have total control over how the aircraft shapes up, is deployed, the flexibility of its roles, the weapons it brings to a fight and, crucially, freedom to make customised code tweaks for special missions or exercises. Deodhare relates a recent example of how the Indian Air Force needed an urgent, but complicated software update to simulate a weapon system for the Gagan Shakti exercise in 2018, a demand that was met in a few days. On any other aircraft, the IAF probably wouldn't have bothered to ask.
Angad Singh, one of India's foremost aviation photographers and analysts, says, "For all the shortcomings (perceived or real) of the Tejas LCA, one thing is not in question — it is more than adequate to replace MiG-21s and MiG-27s, which is the undisputed need of the hour."
The ADA and NFTC are certain that they can develop and test the LCA Mk.1A and Medium Weight Fighter at greater speed and with the benefit of hard experience with the LCA Mk.1. The heavy-lifting done in proving the baseline jet gives them the velocity and confidence to navigate the development of the LCA's next two iterations, both significantly improved and battle ready jets on paper.
"The pitfalls are visible and known to us, and we now know how to avoid them," says Air Vice Marshal Tiwari, who is currently involved with a gradual envelope expansion exercise that will allow the LCA to spread its wing into an even more capable jet. "Our testing has a total safety record and we have been careful to ease the LCA into its true performance capabilities. The results are very impressive."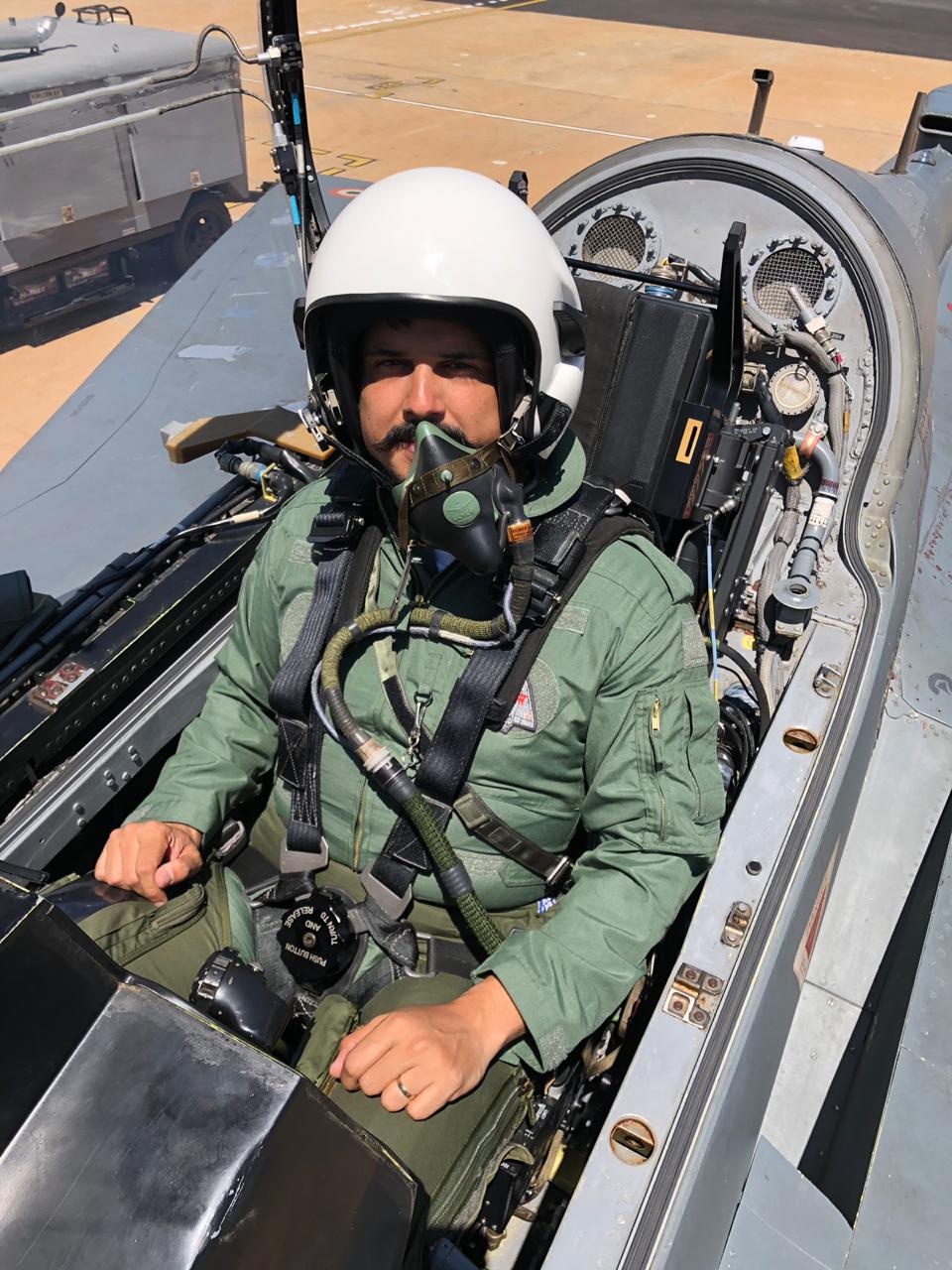 There are already heartening signs that the government is giving the Tejas the attention it needs to stay on track and deliver on its next few crucial milestones on time. The ADA recently unveiled an LCA Tejas mock-up fitted with the BrahMos NG supersonic cruise missile, said to be a vision guided by the current Defence Secretary Sanjay Mitra based on the need to project the LCA Mk.1A as an export product, something borne out by HAL's own plans with the jet. In number terms, the IAF has either ordered or indicated a requirement for over 320 LCA Tejas jets and its derivatives — 40 of the Mk.1, 83 of the Mk.1A (with a first flight of the variant by 2023) and over 200 of the Medium Weight Fighter. Those numbers must quickly fructify into hard orders — and for that, it is imperative that the development team ensures a laser focus on meeting milestones quickly. A great near-term start would be for the government to pull the trigger on the 83 LCA Mk.1A order without further delay.
It should be a matter of months, not years, before the Tejas is deployed on missions to defend Indian airspace.